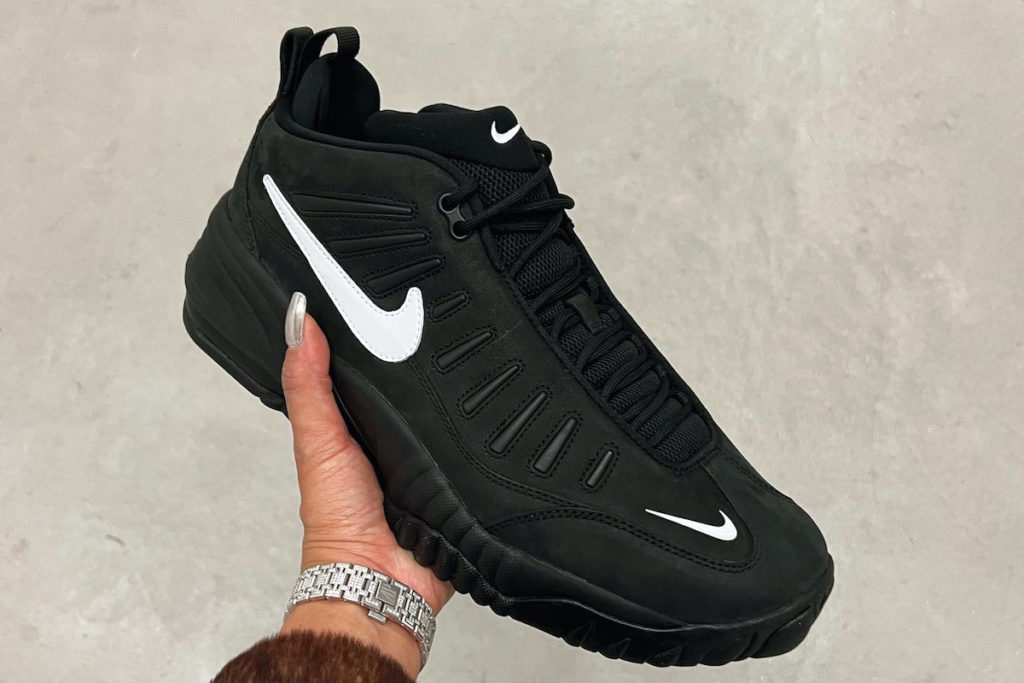 Designer Yoon Ambush, of AMBUSH, took to her Twitter yesterday to unveil the latest Nike sneaker that her brand has reinvented. This time around, AMBUSH tackles the Nike Air Adjust.
After the vast array of sneaker collaborations that AMBUSH have under their belt, such as Nike and Converse, this next sneaker comes as no surprise. The AMBUSH iteration of the Nike Air Adjust comes in a blacked-out colourway that includes white Nike ticks on the side of the upper as well as the toe and tongue. The shoe's material looks to be predominantly suede with the tongue strap coming in a soft mesh, whilst the midsole is made up of traditional rubber. However, the main attraction comes in the form of a detachable purple and pink patch that replaces the white Nike tick on the side of the shoe, giving the shoe this hard to miss splash of vibrance.
See what you think of the pair below. Stay tuned to PAUSE for release information.