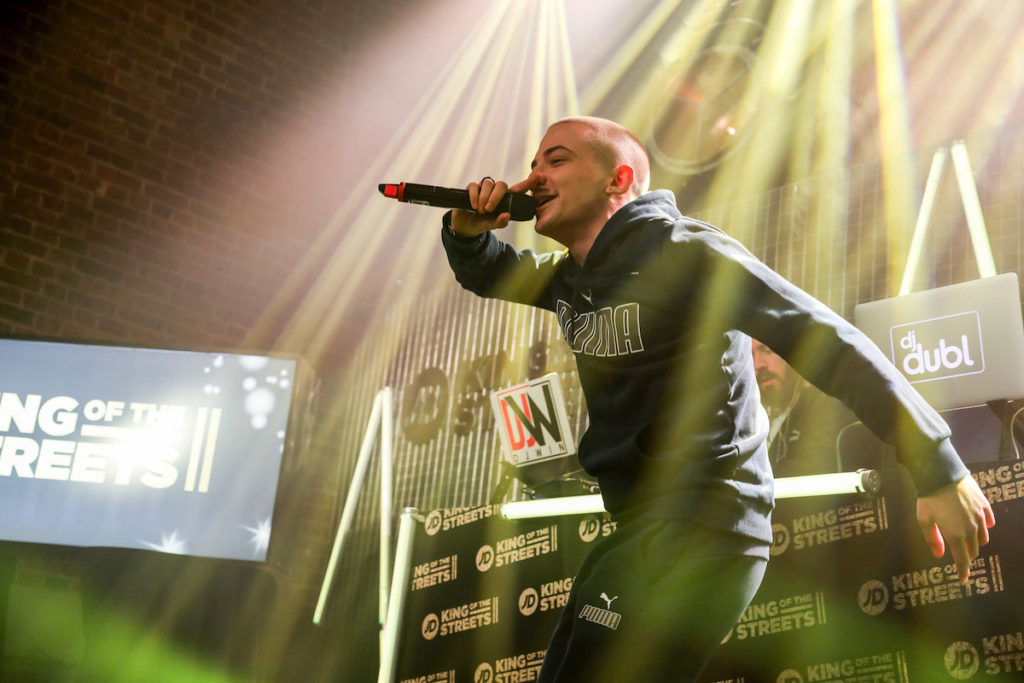 Switching gears a little. When it comes to fashion, what would you say is your signature style? What inspired it? 
Tracksuits obviously. Maybe a young Cargo if I'm feeling it but mainly tracksuits.
Speaking of tracksuits, in the advert you appear in a PUMA tracksuit. And you're wearing a PUMA tracksuit now. What is it about PUMA that resonates with you? 
I feel like PUMA has been around, as far as I'm aware, because I'm young but, forever and a day and obviously I like to keep it me, which is not like street in terms of like hood but you won't catch me in like Gucci or anything. I think it represents me and my brand the most and that's why it makes sense for me. 
You're part of a star-studded cast in the JD Christmas advert. What made you want to be part of this, and what has that experience been like?
I think anyone my age would want to be part of the JD Christmas advert. It's a thing that every year it's something you watch, you know you get like the other ones like John Lewis and whatever but for me, this was the Christmas advert that I'd watch every year because they've always got a face or 2 in there and it's always going mad. So yeah when I heard about it, it was definitely something I wanted to get involved in straight in. 
 What can fans look forward to from ArrDee in the New Year? 
We've got the tour coming, that's been announced and we've got a whole lot of unannounced stuff. We've got stupid amounts of music projects coming. We took over this year and we're about to do it ten times bigger next year.