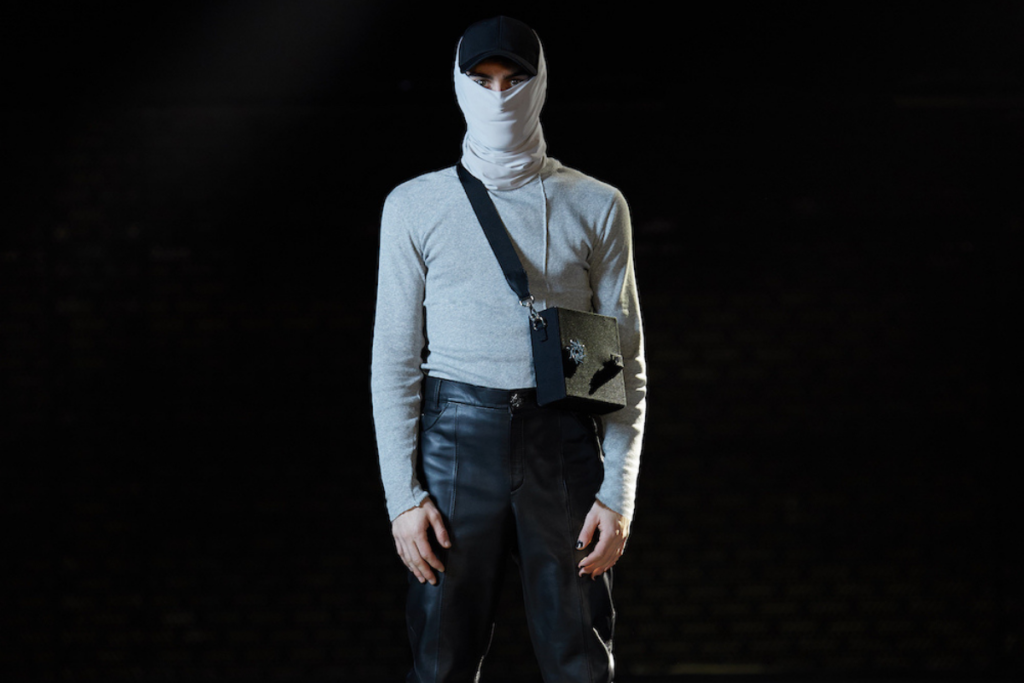 Following the release of its Pain and Passion collection, British-Spanish label Warburton returns with a new offering of contemporary pieces inspired by the intersection between light and darkness but seen through a fashion lens.
Evolving for Autumn/Winter 2022 with a collection that is once again informed by interior designs and classical sculptures, the Warburton brothers give us their take on functional and contemporary garments with a collection titled 'The Light Through the Darkness." Offering an updated portrayal of streetwear, the minimalist cut pieces are constructed through the layering and utilisation of unique materials and hardware components, as we see the technical materials such as waterproof nylon blended with fabrics such as wool and leather. The 21 piece capsule features a puffer jacket, panelled vest, tracksuit jacket, leather trousers and titled hoodie, the collection follows a distinctive colour pallet of black, blue, grey, yellow and green that is informed by chromatic chords that evoke an emotional connection with each piece.
On the accessories side, the collection is capped off with the brand's classic balaclava design, as well as three versions of baseball caps, a tote bag, waterproof bucket hat, and a redesign of the flagship 29ATTP necklace as well as a new pendant, all complete inline with the Warburton's two new logo designs.
Delivering the collection via a Joaquin Luna directed fashion film that is dedicated to their grandfather. The film showcases Warburton's outwear, graphic t-shirts, knits and leather pants – the film offers a rare peek into the disruptive and enigmatic identity of the 2019 founded label, while also highlighting, through visual codes, the light through the darkness.
Available now, shop Warburton's 'The Light Through the Darkness' Autumn/Winter 2022 collection now on the Warburton website. View the lookbook below: