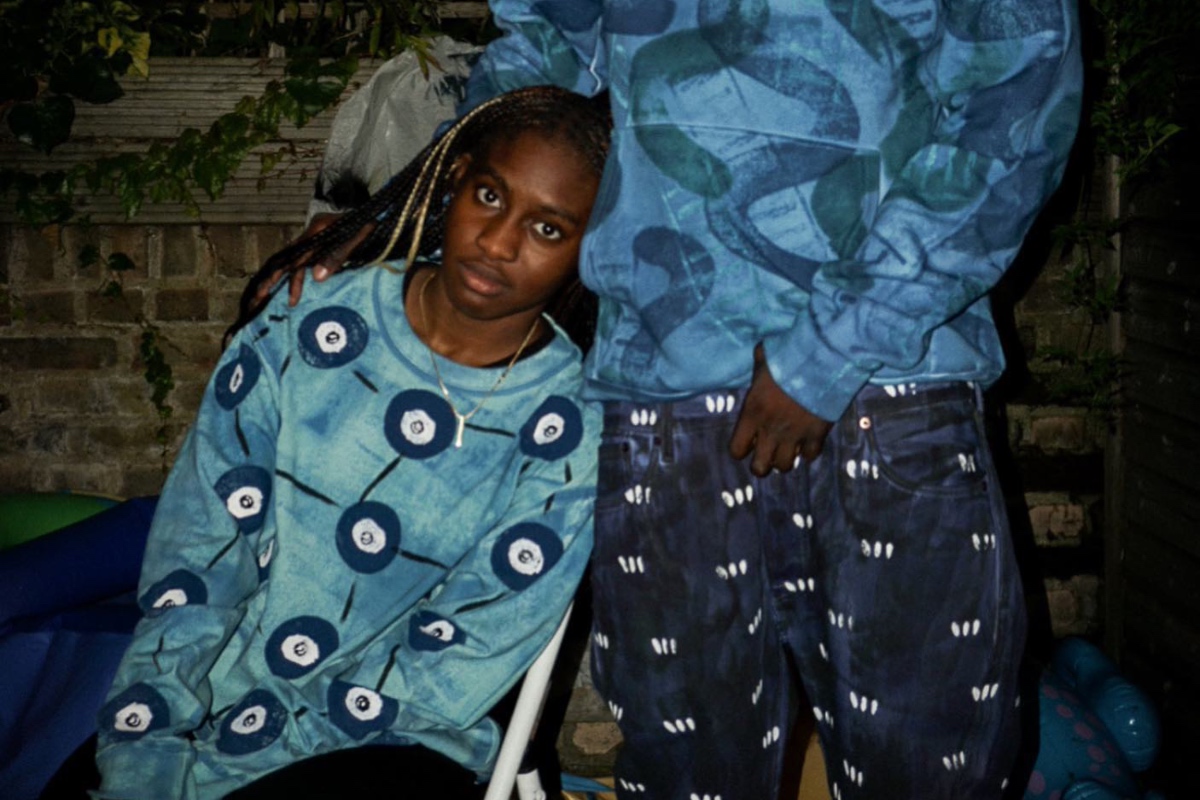 Continuously pushing the creative boundaries, Denim Tears founder and Supreme Creative Director Tremaine Emory has unveiled a collaborative project between UK Rap MC Skepta and art and luxury marketplace Sotheby's, joining forces for their Contemporary Curated series.
Placing Skepta's new piece of artwork "Mama Goes to Market"- which recently debuted at Sotheby's 'Contemporary Curated' sale- at the forefront of the project, Tremaine Emory has unveiled initial imagery for a collection of garments that reimagine different elements of Skepta's recent art piece. Taking the "abstract concept of home, featuring both traditional and surrealist elements such as the graffiti and printed textiles" as inspiration, Emory is set to commemorate the image through five garments, all of which have been hand-painted in Los Angeles, with shared imagery highlighting a graffiti-print blue long-sleeved top, a blue swirling-print hooded jacket and a pair of hand-painted dark blue denim jeans as standouts from the capsule collection.
Denim Tears' collaborative capsule collection with Skepta and Sotheby's is set to be available via the Denim Tears website on September 13th.