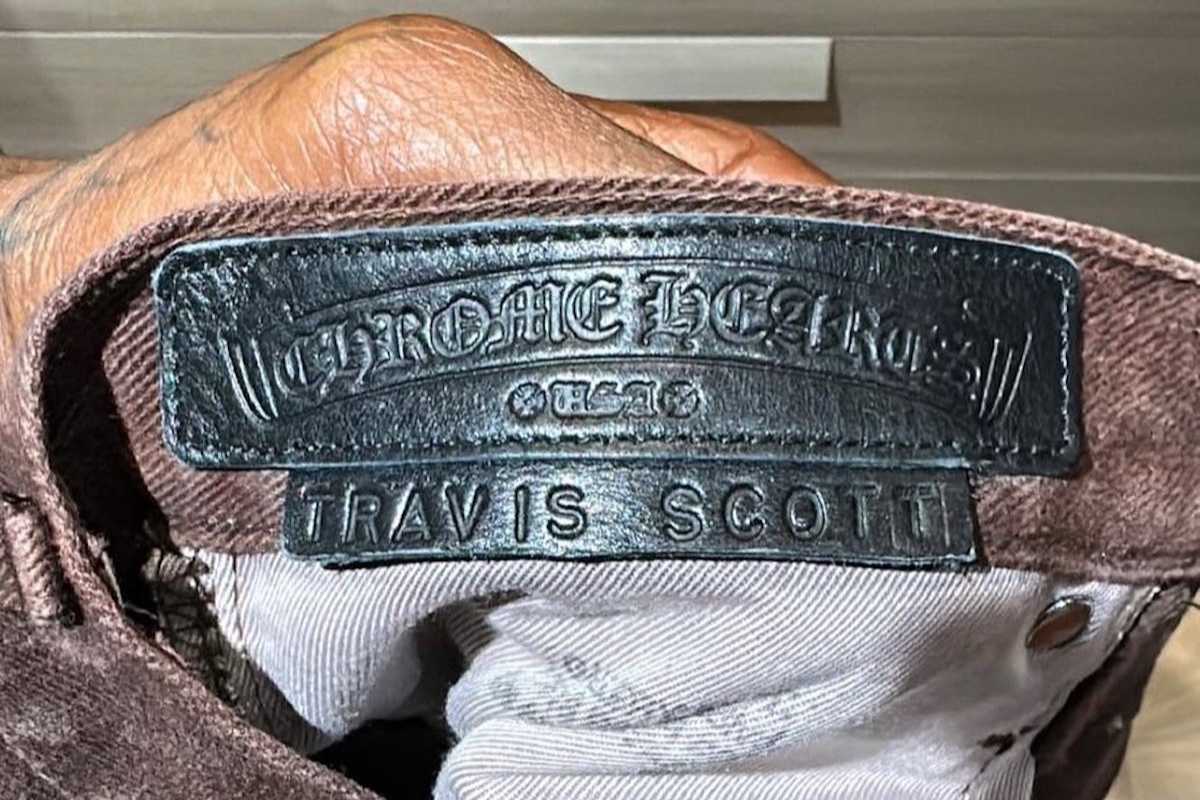 Having recently provided sneak previews of new unreleased music in what Travis Scott described as 'The Road to Utopia', it looks as though the roll-out process is well and truly underway as La Flame provides a close-up look of a potential Chrome Hearts collaboration.
Whilst it is unknown as to whether this is an official collaboration that is in the works, if prior album roll-outs are anything to go by, it is a very real possibility. Taking to his Instagram story, ASTROWORLD star Travis Scott put forward up-close imagery of a collaborative Chrome Hearts x Travis Scott leather label, with both the Chrome Hearts and Travis Scott names arriving in their signature house fonts. Additionally, the label looks to be attached to a pair of brown jeans, which is both a signature piece from the Los Angeles founded brand, as well being a staple colour palette of Travis Scott designed garments of the past.
No official announcement has been made for a potential Chrome Hearts x Travis Scott collaboration as of yet. Stay tuned to PAUSE for more information.