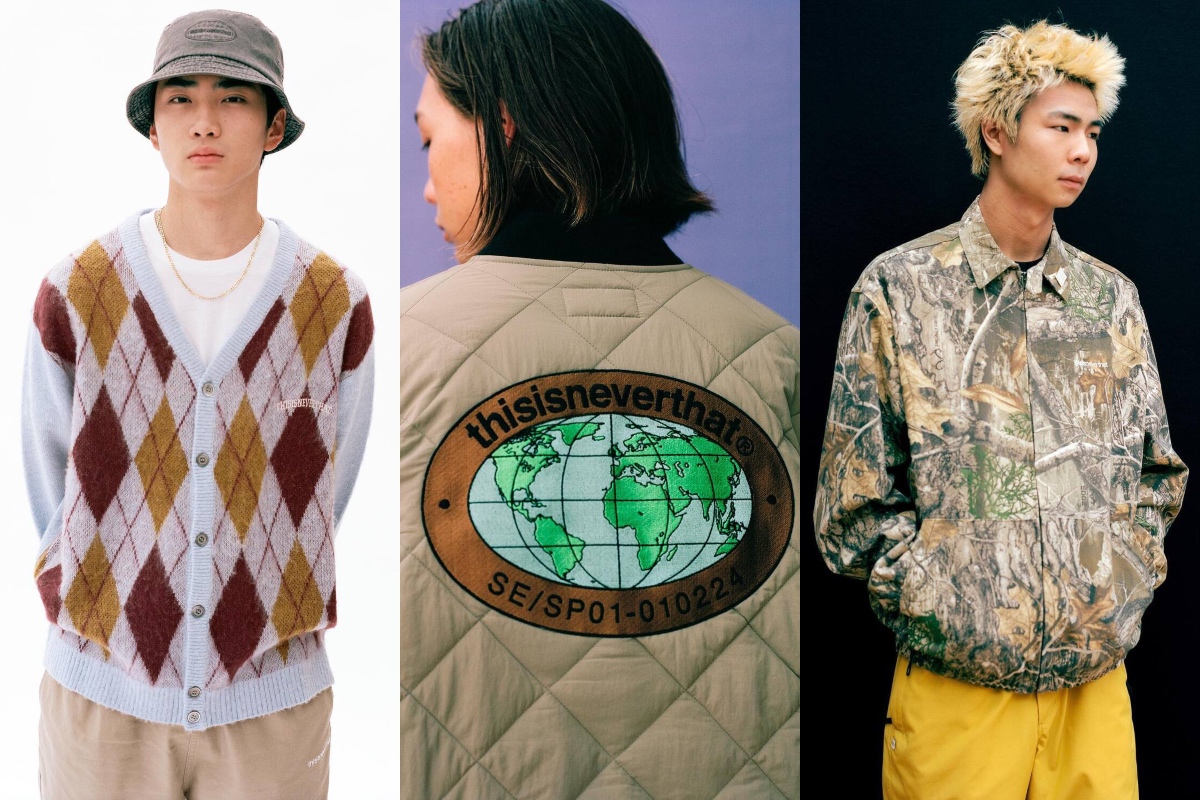 South-Korean fashion outfit thisisneverthat has taken to Instagram to unveil initial campaign imagery for their upcoming Autumn 2022 collection.
Coming off the back of their recent collaborations with New Balance and Gramicci, thisisneverthat keep the drops coming as they unveil initial campaign imagery for their soon-to-be-released Autumn 2022 collection. Featuring a host of outerwear, knits, crewnecks, shirts, and more, the range of pieces keeps to the brand's street style roots. In a range of images shot in South Korea, the collection features a distinctly autumnal colour palette, with shades of orange, red, and khaki making several appearances throughout. Some highlights from the collection include a quilted khaki jacket with thisisneverthat globe graphic branding on the back, a yellow and green zig-zag pattern knit cardigan, a floral hooded sherpa jacket, as well as a pale grey pleated jacket.
Whilst no release date has been set, thisisneverthat's Autumn 2022 collection looks set to be released in the coming weeks.
PHOTO CREDIT: @thisisneverthat (via Instagram)