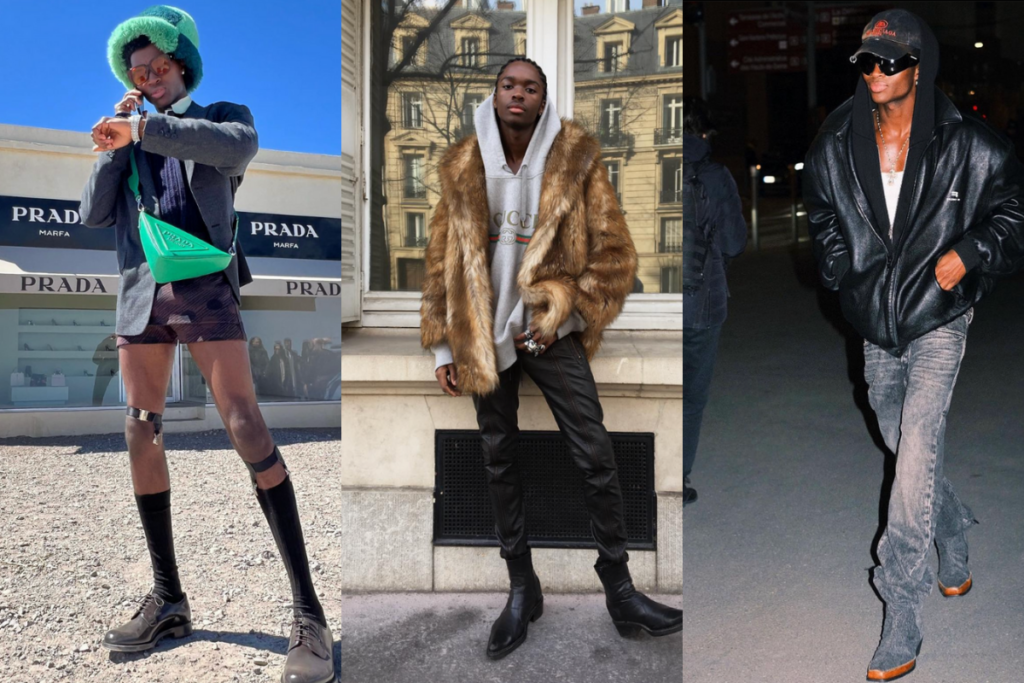 The first Black male model to walk in a Chanel show in 109 years, there's no doubt that Alton Mason has re-defined what it means to be a male fashion model. In an era where Supermodels are no longer the 'in' thing, Mason is an outlier, who, with his industry-shaking style has become a nostalgic vessel of what fashion supermodels used to be. Award-winning and history-making, since making his modelling debut, the former dancer who was working with the legendary Laurie-Ann Gibson for the Bad Boy tour turned superstar model has quickly become one of the fashion industry's most in-demand models, scoring castings with the fashion world's biggest brands.
The son of a former basketball player and model, you can say Alton Mason was destined to be a superstar. Getting his modelling start in Kanye West's Yeezy Season 3 Madison Square Garden fashion show (which also launched the career of Lil Yatchy), Mason has an audacious style that reflects his eclectic way of life and is not confined to time, place or gender, making him easily one of the best dressed male models out there.
With leather glam looks, a dynamic personality and a taste for luxury, in this feature we outline the style rise of the transcending Alton Mason.
Image Credit: Getty Images