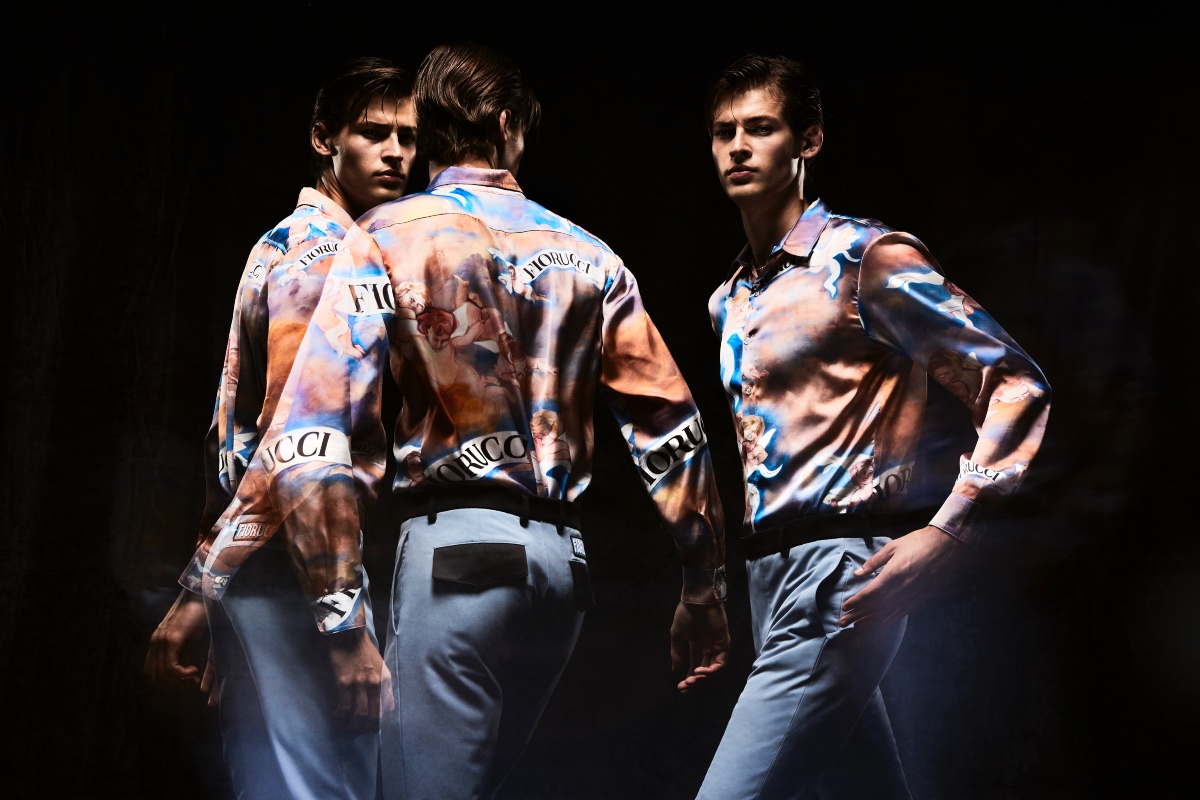 Taking us all back to a bygone time, Fiorucci's Autumn/Winter 2022 "Momento" collection looks to capture the very essence of nostalgia, putting itself forward as a reference point for the brand's Italian heritage and unique design ethos.
Led by the ever-imaginative Daniel W. Fletcher, Fiorucci's Autumn/Winter 2022 "Momento" collection taps into both the brand's iconic monogram prints and emblems as well as Fletcher's affection for retro stylings and archival materials. Deep-diving into a 70s aesthetic, the "Momento" range arrives with a host of unisex pieces, with many of the garments incorporating Fiorucci's unmistakable cherub motif as well as a wide selection of alternate archival prints, including original Fiorucci robot and laser gun illustrations.
As seen in released campaign imagery, the range places focus on the garments through empty, outer-space style backdrops, with some standouts from the range including a camp-collar bowling shirt adorned with multiple graphic stylings, including a set of bumper cars, the aforementioned robot illustration, in addition to an old-school car graphic, and a swirling blue and orange button-down shirt designed with vintage style Fiorucci text and cherub motifs. In the rest of the collection, alternate pieces include cropped t-shirts, satin shirts, square-neck dresses, jeans, as well as jackets, skirts, handbags and cravats.
Fiorucci's futuristic Autumn/Winter 2022 "Momento" collection is available to shop now via the Fiorucci website. Check out the campaign imagery below.
PHOTO CREDIT: @Fiorucci/Rosie Hall