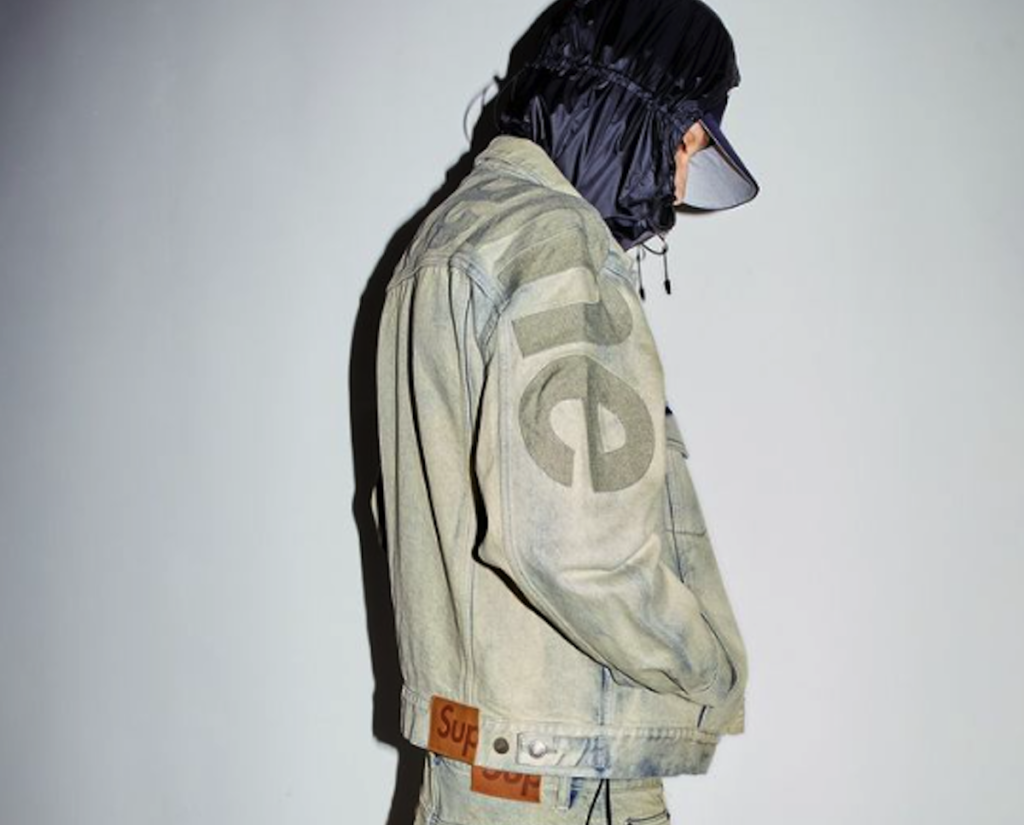 Being as mysterious as ever, New York streetwear giant Supreme recently gave us a preview of what's to come with their Spring/Summer 2022 collection release.
With little more than a singular picture via their Instagram account, the revered label revealed they had some new garms on the way, stating "new Spring/Summer 2022 collection coming soon." While giving us very little detail on the release, they did provide us with a look at one of their new standout two-pieces.
Coming in a light grey washed denim, the two-piece co-ord set captures a vintage aesthetic that continues to soar in popularity, with the label's classic spell out lettering coming spread across the back of the piece in a faded black colouring. As a slight detail, an added light brown brand patch is attached to the jacket as well as the bottoms, which sticks to the denim top half in wash, shape, and material. It also sees Supreme's faded black lettering on the side of the leg, as seen on the jacket.
Supreme appear to be gearing up for more, so stay tuned. Check out the co-ord below.