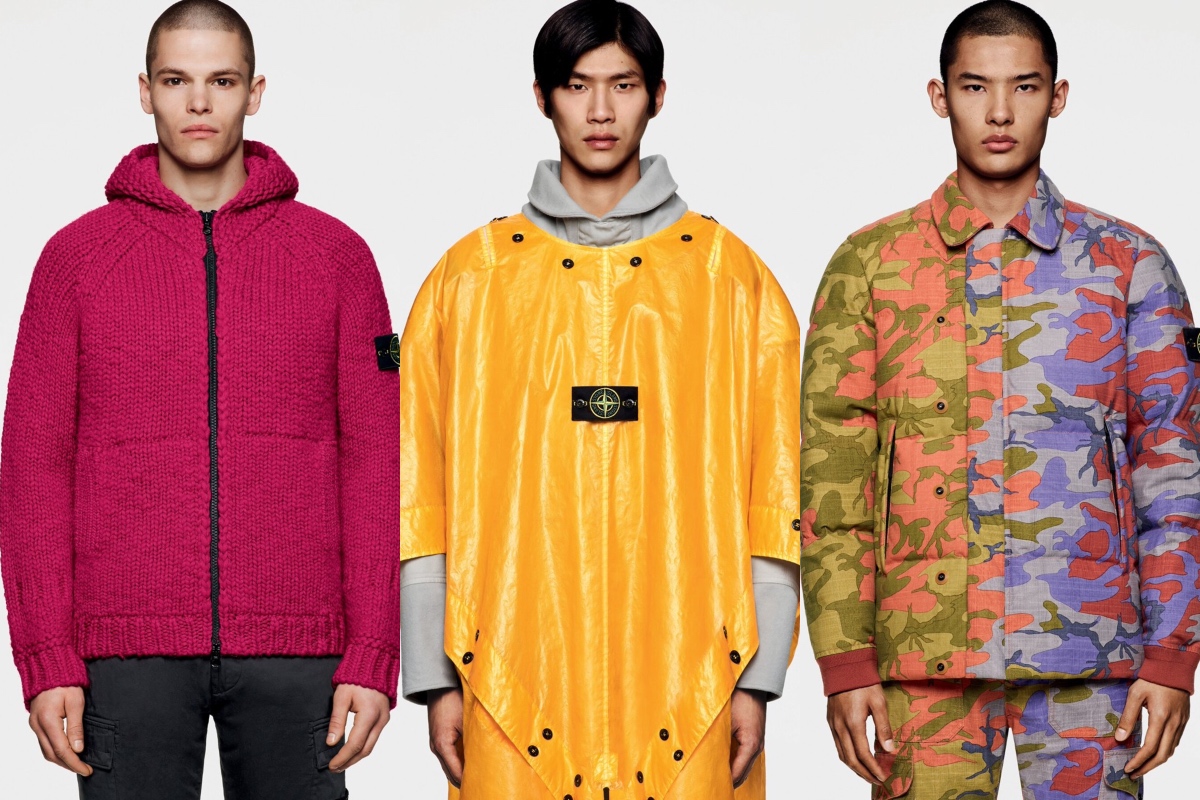 After a relatively quiet period over the past month, it looks like Stone Island is readying themselves for the months ahead as they unveil imagery for their Icon Imagery collection for this Autumn/Winter 2022 season.
Doing what they do best, Stone Island return to their roots as they unveil imagery for a wide array of winter outerwear, which includes parka jackets, waist-length puffers, shell jackets, knitted wear, and dual-fabric garments, including bottoms. The colour palette of the collection ranges from gold, off-white, and slate grey to blue, turquoise, and red.
Again keeping to their traditions, Stone Island continue to level up their use of fabrics, with this collection featuring a dynamic selection of technical nylon, wool, cotton, and shearling materials. Some standouts from the range include a red shell jacket, an off-white shell jacket with a funnelled-style neck, as well as a deep pink knitted hoodie-style jacket.
The Stone Island Autumn/Winter 2022 Icon Imagery collection is set to be available in the coming months. Stay tuned to PAUSE for more information.
PHOTO CREDIT: @Stone Island