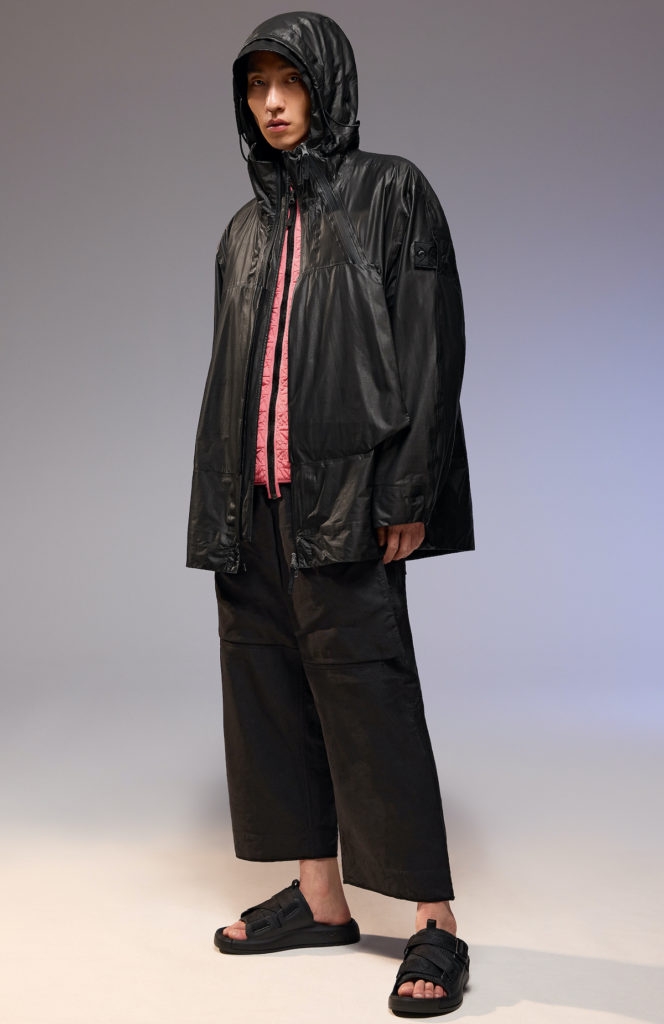 Luxury streetwear giant Stone Island recently unveiled their new Spring/Summer collection for 2022 dubbed 'Shadow Project'. The project looks to continue investigating menswear archetypes, material research, fit, and detail-oriented design.
The SS22′ offering looks to take this concept further by creating two different chapters in order to address two needs; function and use. Both of the chapters look into how man-made materials meld with natural performing materials to compose shape and maintain protection.
The first chapter, which is now available and seen below, plays on the idea of Spring as the transitional season, with this collection offering a seamless transition through Stone Island's 'at ease' pieces that hold a relaxed look and feel.
PHOTO CREDIT: @Stone Island