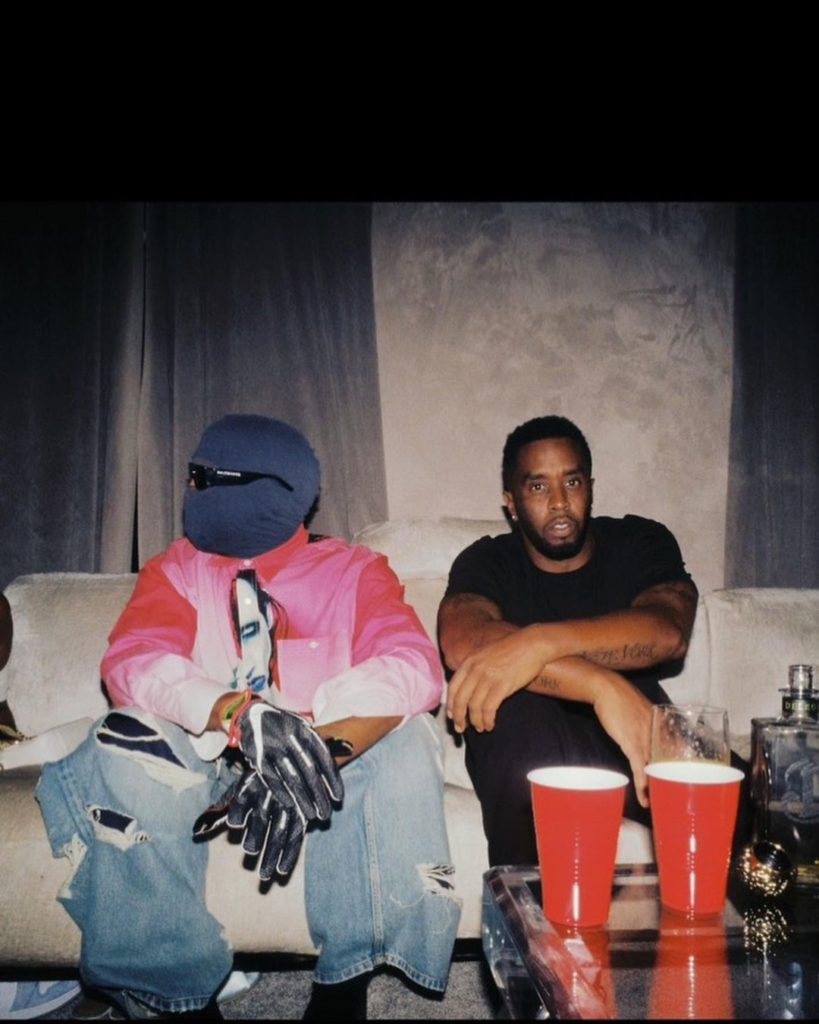 Since the release of his album DONDA, we have become accustomed to seeing Ye rocking an all-black fit along with a face mask. From his album listening parties to interviews on german TV, the American musician has not departed from the look since his latest album release. Even his wife Kim Kardashian has been on board with the look, her recent Met Gala outfit being the latest example. However, Ye might be ditching the all-black.
Although the artist hasn't said goodbye to wearing a mask, Ye has been spotted in an outfit that forefronts colour.
Rocking a pink graphic shirt, he paired this with a pair of light-wash blue jeans and gloves by Heron Preston and Nike. With his face still covered by a balaclava and black Balenciaga sunglasses, the look presents something of a rebrand for the musician. Sat beside him, Diddy was in-keeping with the all-black theme that Ye has been wearing recently, rocking a plain t-shirt and trousers.
What do you think of this latest look? Are you happy to see Ye in colour again? Let us know!