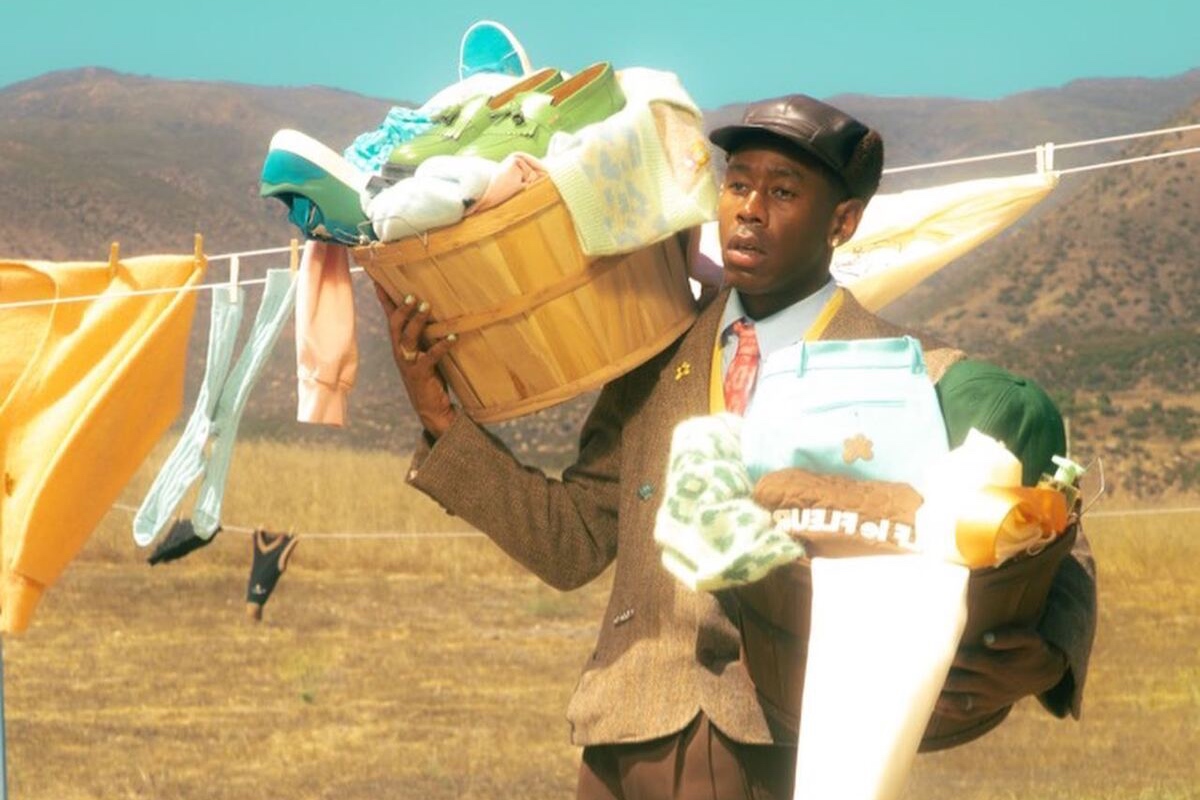 World-renowned musician and general creative Tyler, The Creator was pictured for Vogue's Fashion's New World portfolio in an array of GOLF le FLEUR* pieces.
Always having a lot to juggle, Tyler was snapped out in the great outdoors in a certifiably preppy outfit, a staple look of Tyler's. Holding everything from his recent Converse x GOLF le FLEUR* GLF 2.0 sneaker to a signature leopard print sweater vest, the impossible-to-pin-down creative donned a baby blue suit shirt and layered it with a yellow sweater vest, adding a GOLF le FLEUR* pin-laden mottled brown blazer to complete the top half. Keeping it simple, the 'EARFQUAKE' hitmaker wore a pair of pleated high-rise brown shorts, cream socks, and a classic pair of black loafer shoes. Tyler finished off the look with a brown leather flat cap.
Thoughts? PAUSE or Skip? Follow the link below to pick up a pair of Converse x GOLF le FLEUR* GLF 2.0 sneakers now.