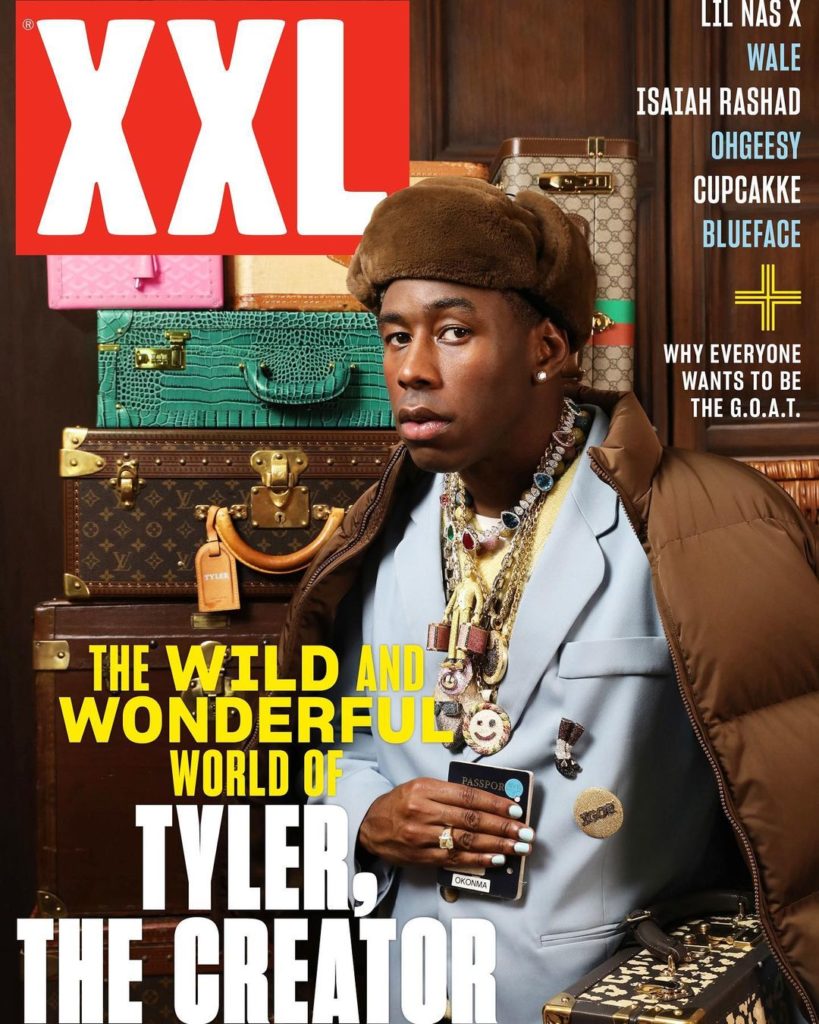 Jewellery is an integral part of hip-hop culture, with artists from Slick Rick to Migos being renowned for their bulky, iced-out pendants. Putting his spin on this central part of the culture, Tyler, The Creator has built a reputation for sporting some bold custom-made chains such as a $500k creation depicting a bellhop with two suitcases and a $300k chain with Tyler's face dressed in the wig he wore for the release of his Igor album.
Now on the cover of XXL magazine, which specialises in American hip-hop, Tyler is letting fans know the extent of his collection by rocking it on the cover. Depicting album covers and motifs that have been prominent in the artist's career along with some multicolour diamonds, he was wearing a plethora of chains around his neck.
Along with the range of jewellery, the American artist was sporting a light-blue suit that matched the colour of his painted nails with a brown ushanka hat and puffer jacket. For the rest of the editorial, Tyler was seen in his signature leopard-print knitted vest and is spotted relaxing in bed with a towel on his head.
Check out the full editorial and interview through the link below.