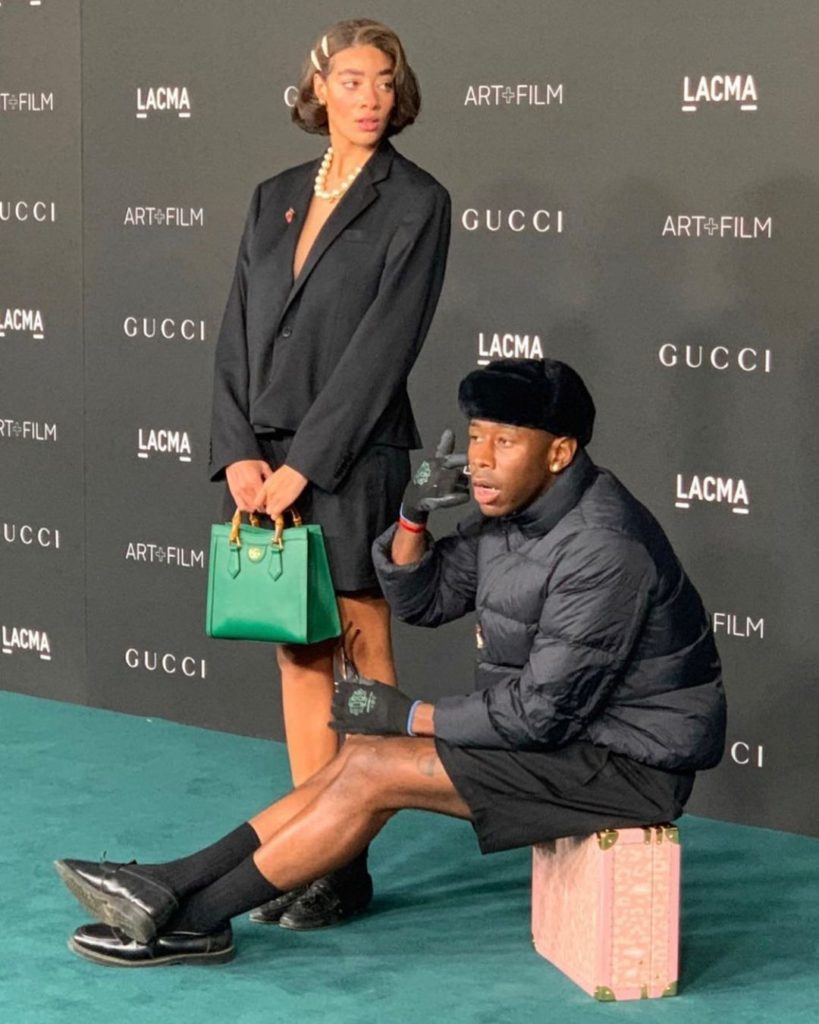 Presenting his signature style on the red carpet, Tyler, The Creator visited the LACMA Art + Film Gala.
The musician and designer was rocking an all-black outfit which was matched by Reign Judge who was attending the event with him. The model has been rumoured to be Tyler's girlfriend, with fans claiming that the song CMIYGL on Tyler's latest album was about her.
Not caring for the seasons, Tyler rocked a winterwear staple in the form of a black puffer jacket and paired it with a pair of shorts and loafers. He accessorise through the use of a fluffy ushanka, square sunglasses, gloves and a pink Dior briefcase which has the fashion house's monogram print all-over. Stood beside him, Judge opted for a black blazer and skirt, also adding a splash of colour with her bag in the form of a green Gucci handbag.
A gathering of notable names from a variety of creative disciplines, the gala saw the likes of Lil Nas X, Billie Eilish and Jared Leto all in attendance. Check out Tyler's look and let us know if you believe the rumours about him and Judge.