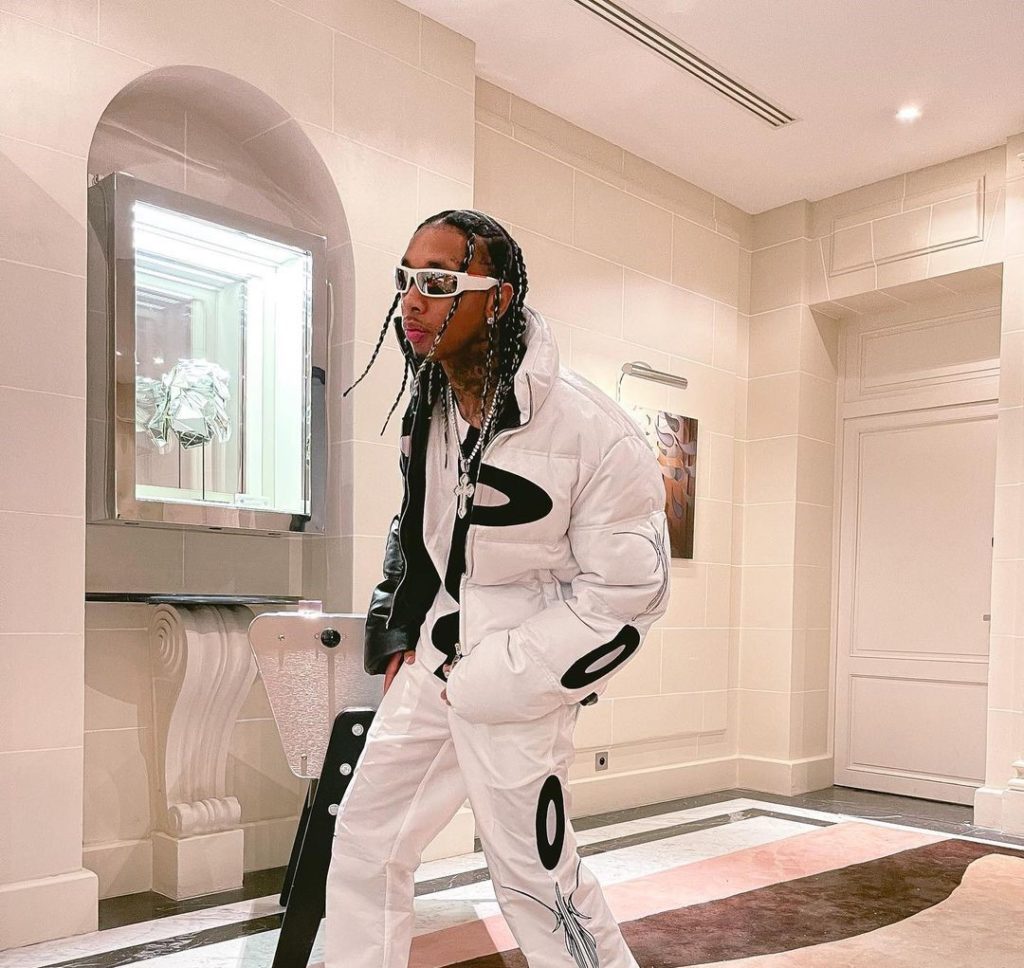 Having just been in Paris for fashion week, Tyga has been ensuring that his stylistic credentials are never to be put in doubt. The rapper, who enjoys his fair share of leather and Rick Owens, has shown in his latest outfit that he has his ear to the ground of what is happening in menswear, sporting a two-piece from the emerging brand Code.
Cutting a futuristic image, reminiscent of a character from a sci-fi film, he was sporting a monochrome two-piece. On top, was a cropped puffer jacket with a split, two-tone black and white design and matching white, wide-leg trousers in nylon. The artist donned this with a matching two-tone t-shirt, black Rick Owens sneakers and white sunglasses. He also accessorised with a large, iced-out cross pendant and a few rings.
Is Tyga rocking the future of fashion? Let us know.