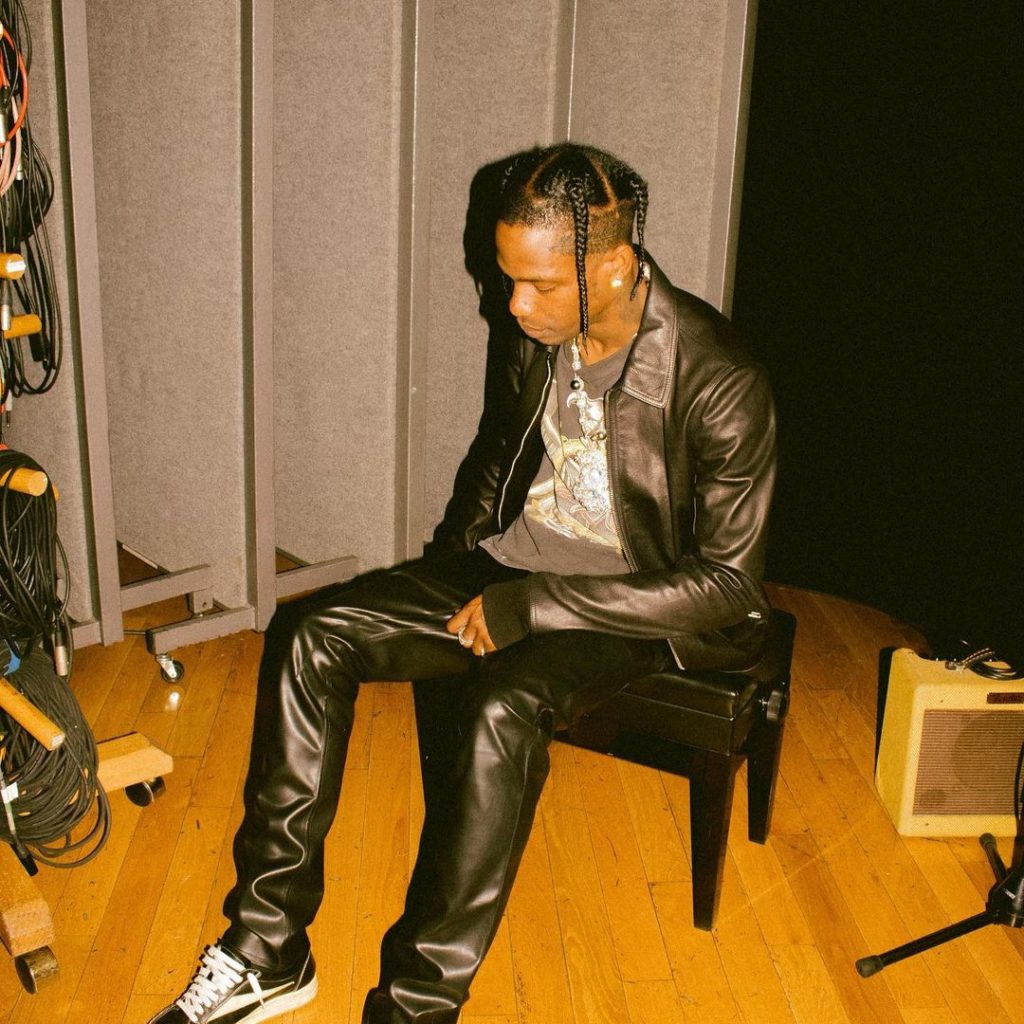 The fourth studio album by Travis Scott, titled Utopia, looks set to bless our ears in the near future as the artist shared a new verse for the single "Escape Plan" from the album while playing at Rolling Loud last weekend. With it being the only song to have been teased by the artist so far, information about the forthcoming album has been sparce.
A cryptic Instagram caption posted by the artist does point towards new music coming soon, however, as the artist wrote "music LA MUSIC music," to accompany a photo of him sitting in the studio. He was sat surrounded by musical equipment wearing a matching leather set consisting of slim-fitting trousers and a jacket along with low-top sneakers and a washed black vintage top, an outfit typical of the artist.
Check out the photo and let us know if you think it points towards new music dropping soon.