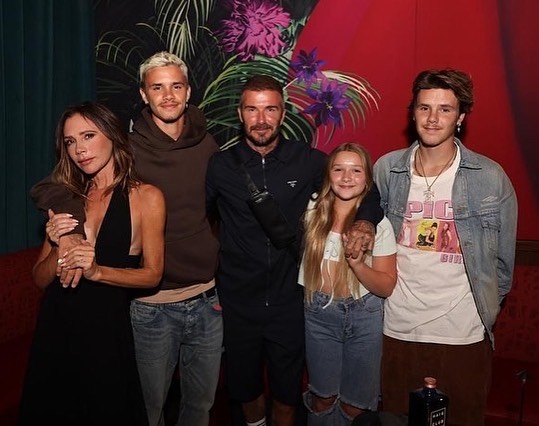 Taking to Instagram to share some shots of the night, Victoria Beckham & her family attended the recent opening night of Bad Bunny & David Gruthman's Gekkō steakhouse in Miami, Florida.
Captured with all the family in attendance, the five all look as sartorially on-point as you'd expect with Victoria appearing in a contemporary all-black dress, Romeo donning a brown hoodie and jeans, David in a blacked-out Prada getup, Harper in jeans and white top and Cruz giving us a throwback to his mum's musical days in a Spice Girls tee under a denim jacket and brown corduroy trousers.
Thoughts? Follow the link below to pick up a similar Prada number online now.