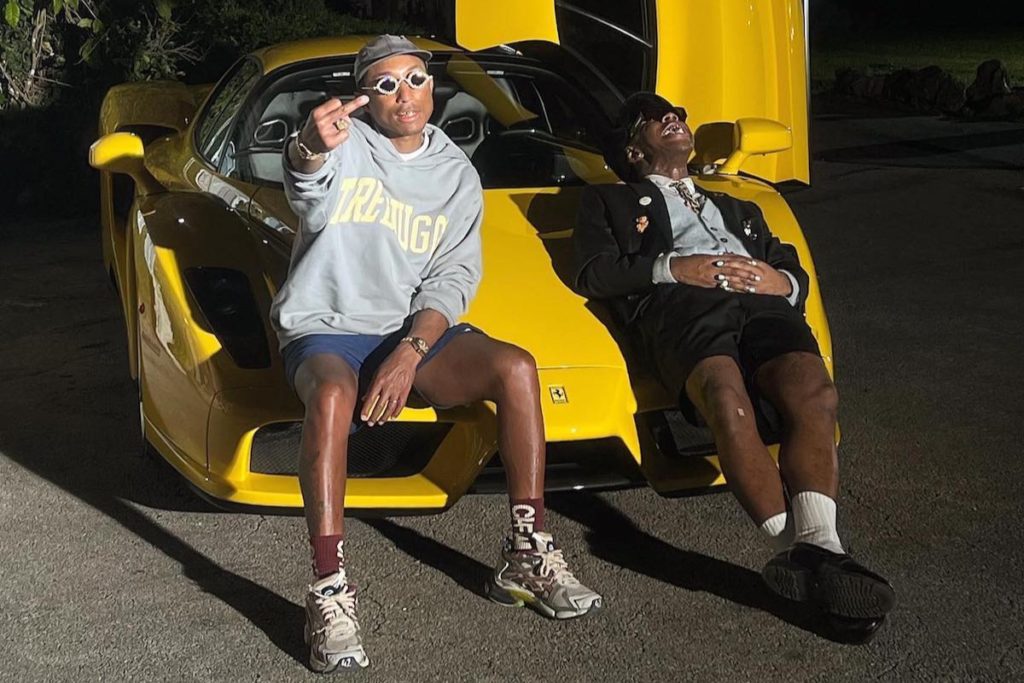 Seeming to celebrate their new 'Cash In Cash Out' song and music video, Pharrell and Tyler, The Creator took to Instagram to flex the Ferrari as well as a host of designer pieces.
The pair teamed up for their latest record with 21 Savage just in time for summer, with their outfits staying firmly on theme. Pharrell took a typically casual approach as he wore a pale blue hoodie, iced-out sunglasses, navy shorts, a pair of brown Cactus Plant Flea Market (CPFM) socks, as well as a pair of multicoloured Balenciaga running trainers. Tyler, The Creator opted for his classic smart-casual approach, wearing loafers with black suit shorts, a pale blue GOLF LE FLEUR* cardigan, a badge-laden blazer, as well as a pair of black sunglasses and a furry ushanka hat.
Thoughts? PAUSE or Skip? Follow the link below to buy a pair of Balenciaga running trainers.