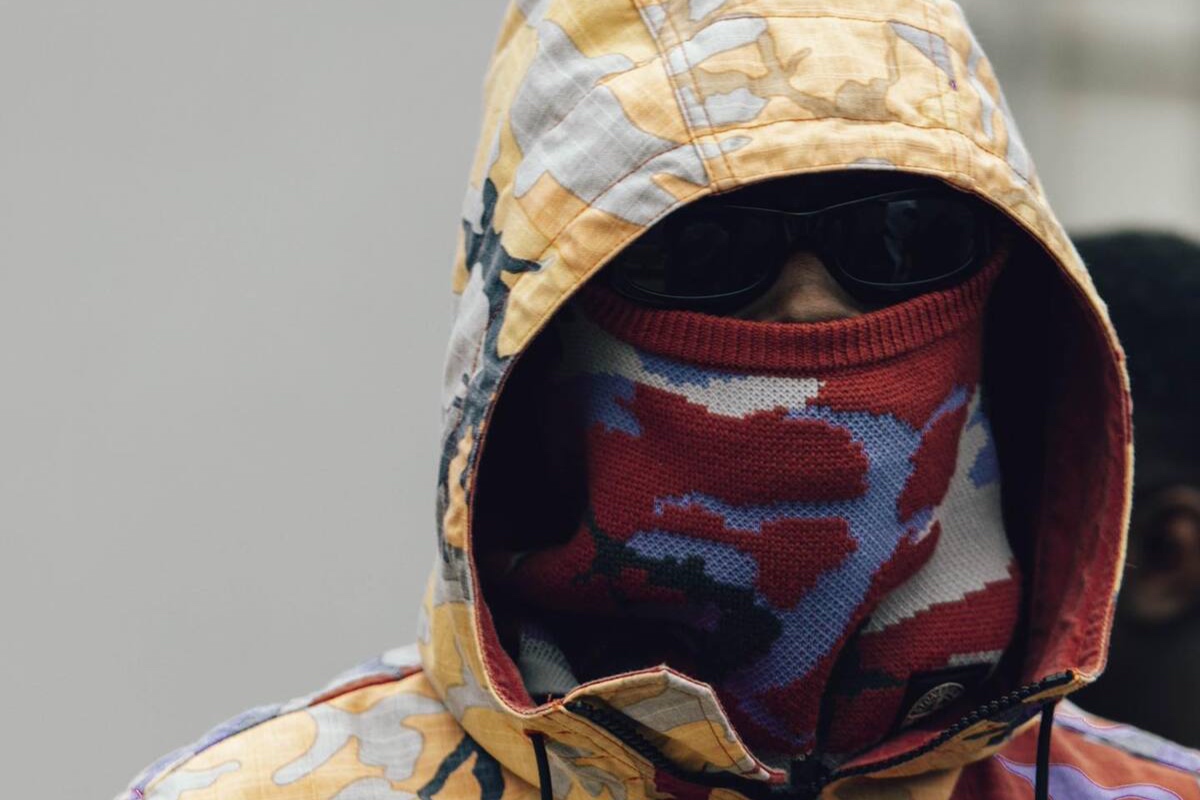 UK rap star Pa Salieu took to Instagram over the weekend to get off one of his loudest fits to date, going full incognito mode for this ensemble.
In a host of uploaded outfit pictures, the 'Mista' hitmaker opted for a multicoloured camouflage look, pairing an orange, white and lilac Stone Island knitted balaclava with a similarly coloured camouflage t-shirt, which also came from Stone Island. Keeping the patterns going, Salieu went bold and matched up the t-shirt with a pair of matching camouflage overalls as well as a matching jacket, both of which are set to be a part of Stone Island's Autumn/Winter 2022 Icon Imagery collection. Lastly, the London-born star opted for a pair of black, white and neon yellow hiking boots and a pair of blacked-out square-frame sunglasses.
Thoughts? PAUSE or Skip? Follow the link below to pick up a similar Stone Island camouflage jacket.