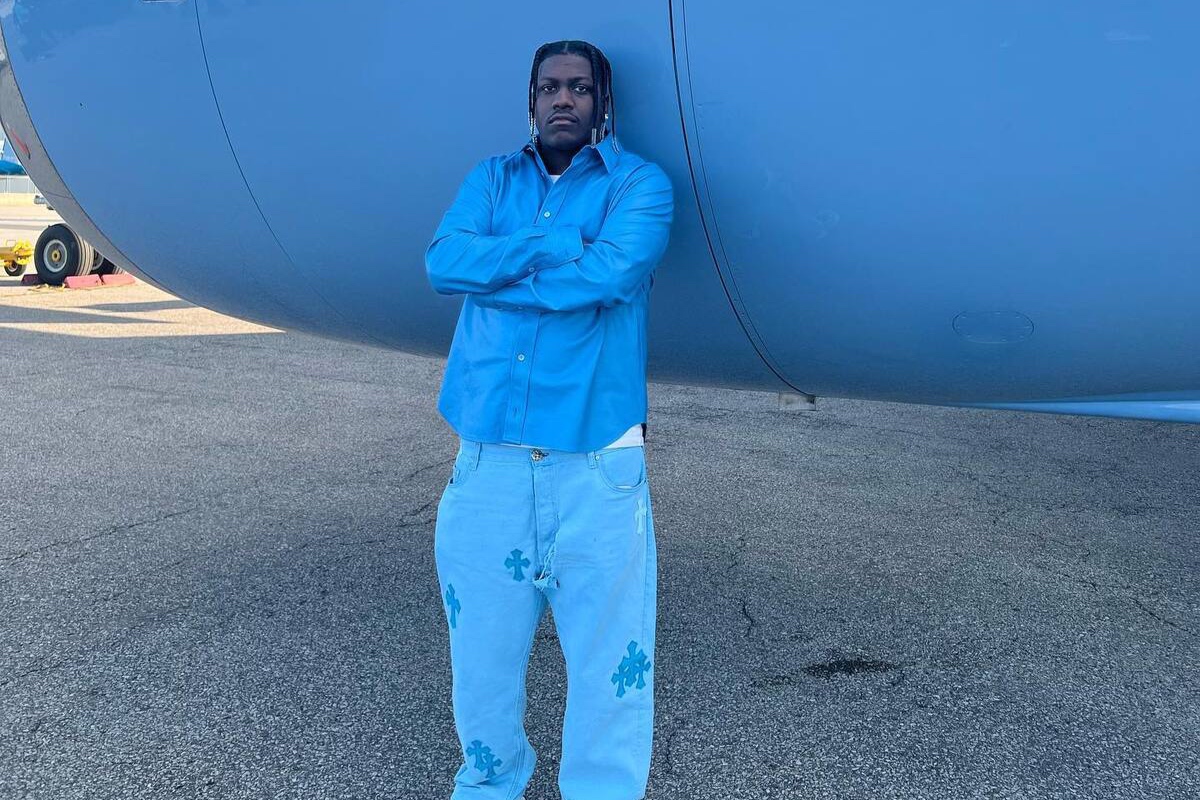 Making a rare Instagram appearance, Georgia-born hip-hop star Lil Yachty celebrated his birthday in style as the hitmaker donned an array of vibrant, high-end pieces.
Posing alongside Drake's private 'Air Drake' jet, Yachty kept the blue colour theme going as the 'Oprah's Bank Account' star paired an ocean blue leather button up- shirt with a matching pair of light blue Chrome Hearts jeans, which featured the iconic crosses that has made the pair so notorious amongst fashion fans. Completing the ensemble, Lil Boat rocked a pair of vibrantly coloured sneakers to keep the extensive colour palette going.
Thoughts? PAUSE or Skip? Follow the link below to pick up a similar pair of Chrome Hearts jeans now.