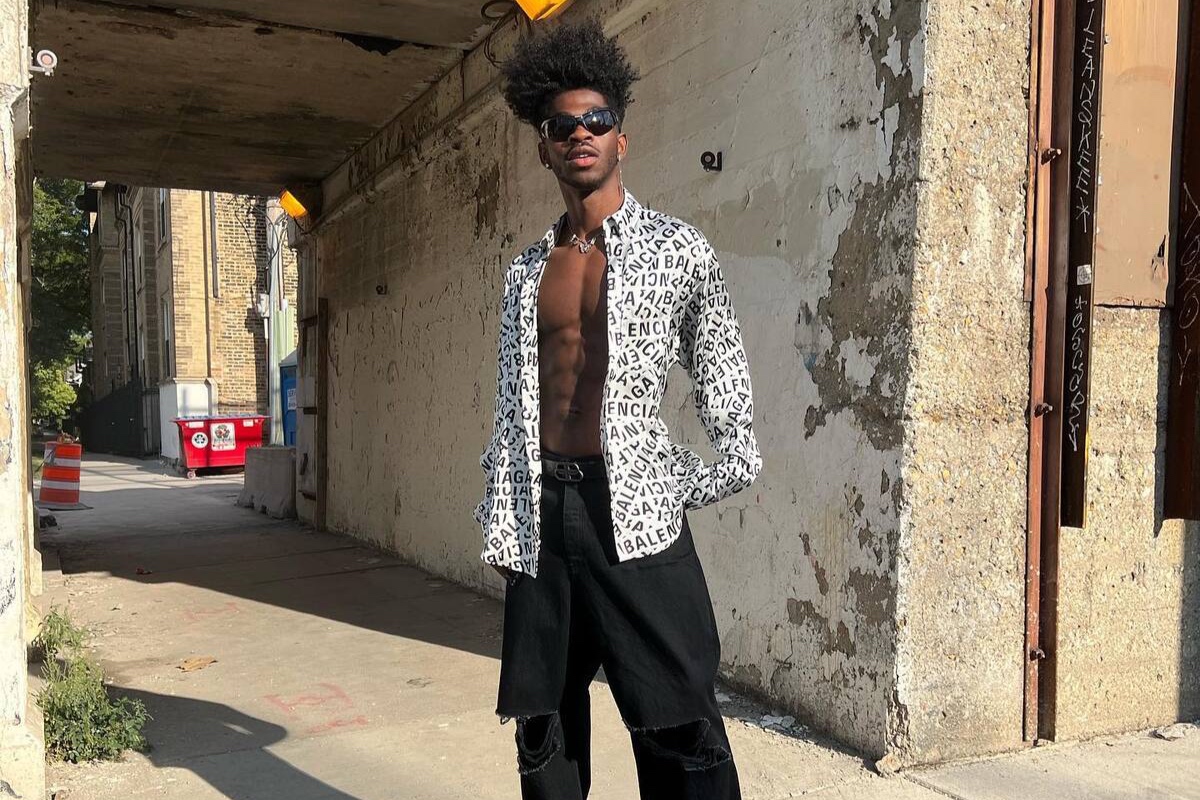 Stopping off in Chicago in the midst of his US tour, Lil Nas X kept things luxurious as the global pop-rap star paired a selection of Balenciaga pieces with each other.
The 'Panini' star kept things monochrome as the Georgia native put a selection of Balenciaga pieces together, with the Spanish fashion house having long been a favourite of the hitmaker. Lil Nas X opted for an all-over Balenciaga white and black graphic button-down shirt, a pair of oversized black Balenciaga ripped jeans, alongside Balenciaga x Crocs studded platform sandals. Completing the look, Lil Nas X opted for black D-Frame sunglasses from Balenciaga once more.
Thoughts? PAUSE or Skip? Follow the links below to pick up a Balenciaga logo shirt or a pair of Balenciaga x Crocs studded rubber slingback platform sandals.