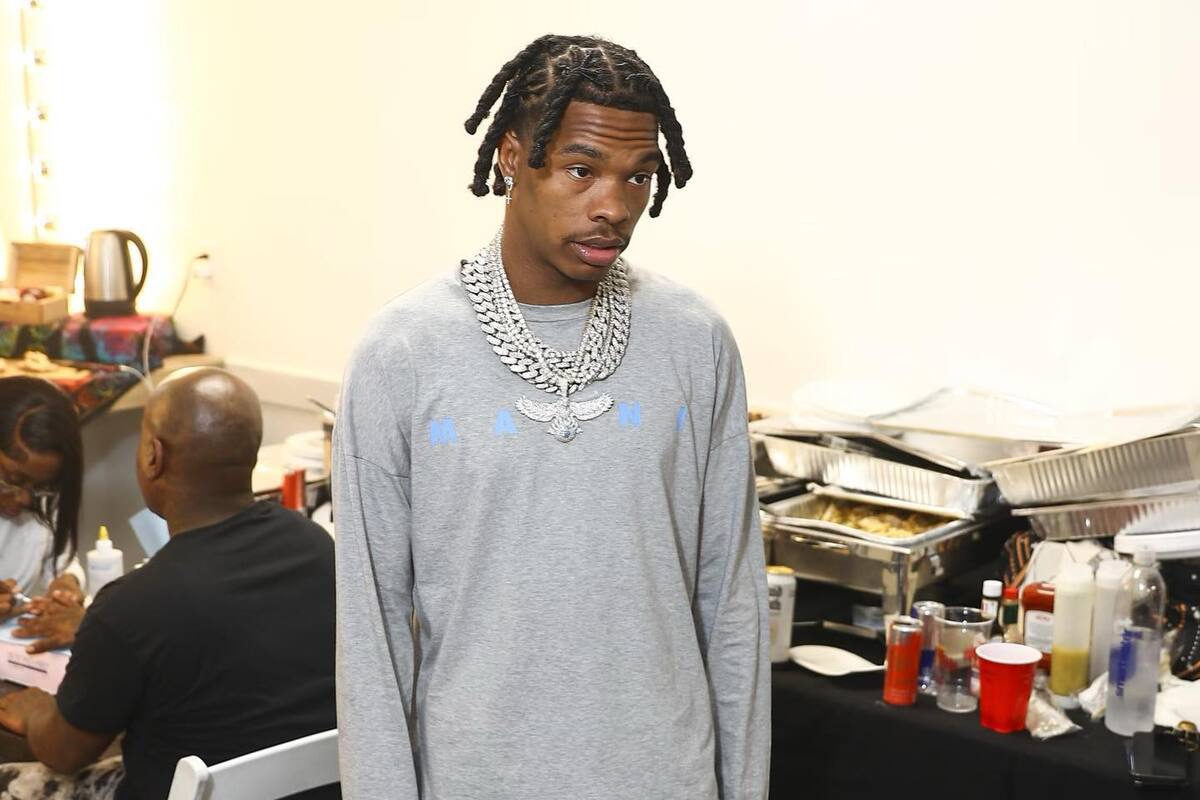 Atlanta rapper Lil Baby continues to have the spotlight shone on him as he rocks yet another stellar outfit, putting some standout Marni pieces together.
The 'U-Digg' hitmaker switched it up for this week's ensemble, opting for an oversized fit for the grey long-sleeved Marni t-shirt, which featured sky blue brand lettering across the front. Keeping both themes going, Baby wore a pair of multi-blue checkerboard Marni swim shorts for the bottom half and rocked a customary pair of Nike Air Force 1's for the footwear, with these also arriving in a similarly light shade of blue.
Thoughts? PAUSE or Skip? Follow the links below to pick up a pair of Marni Geometric-Print Swim Shorts or a pair of light blue Nike Air Force 1 sneakers online now.