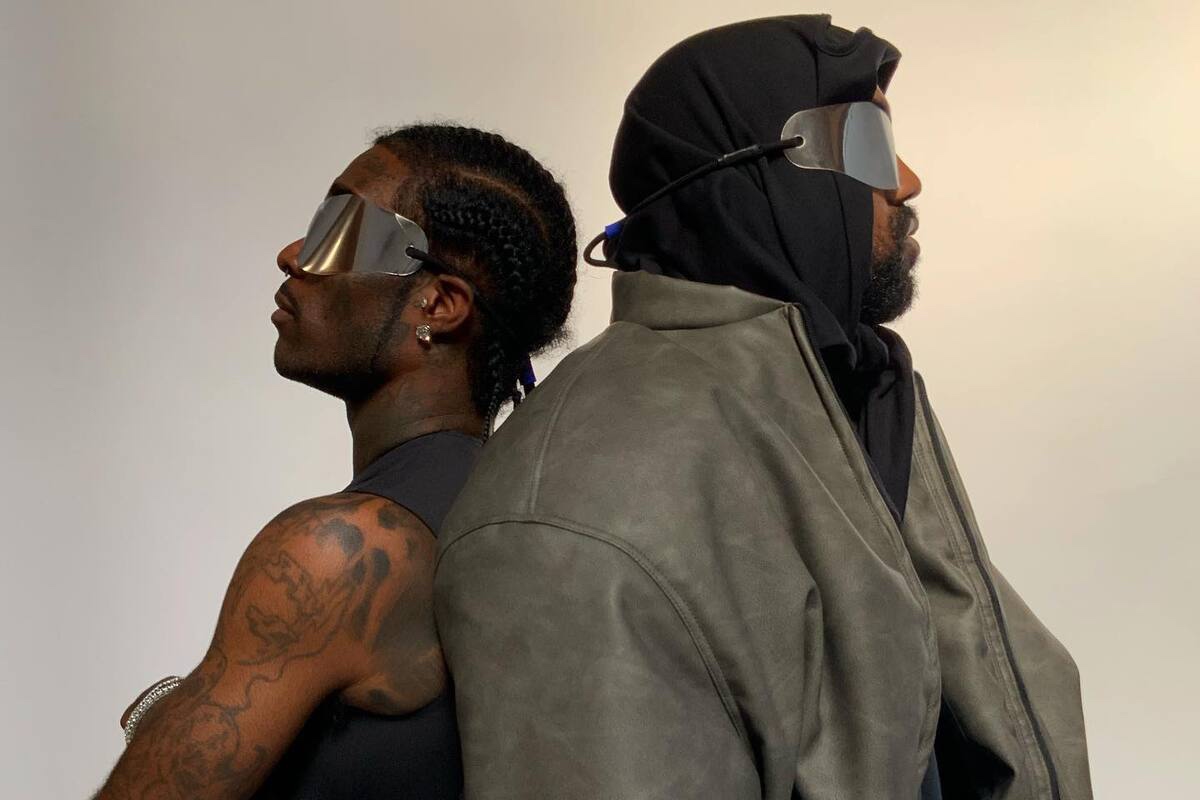 Fresh off of getting matching 'We here forever technically" tattoos together, A-list creatives Kanye West and Lil Uzi Vert went back to back for a flick wearing a selection of unreleased YZYGAP items.
The frequently spotted duo went the same but different as the 'Watch' hitmakers both wore washed black jeans, with Uzi pairing a tight-fitting YZYGAP tank top with it, whilst Ye opted for a looser fitting cut-off version. Uzi brought a splash of colour to the table as he rocked a pair of bright red leather strap boots and matched the standout pair with the statement of all statements, donning a red strap Richard Mille watch. In contrast, Ye kept it simple wearing a pair of black worker boots, with both Uzi and Ye completing the ensemble with the now infamous unreleased YZYGAP wrap-around sunglasses.
Thoughts? PAUSE or Skip? Follow the link below to shop a similarly styled YZYGAP top.