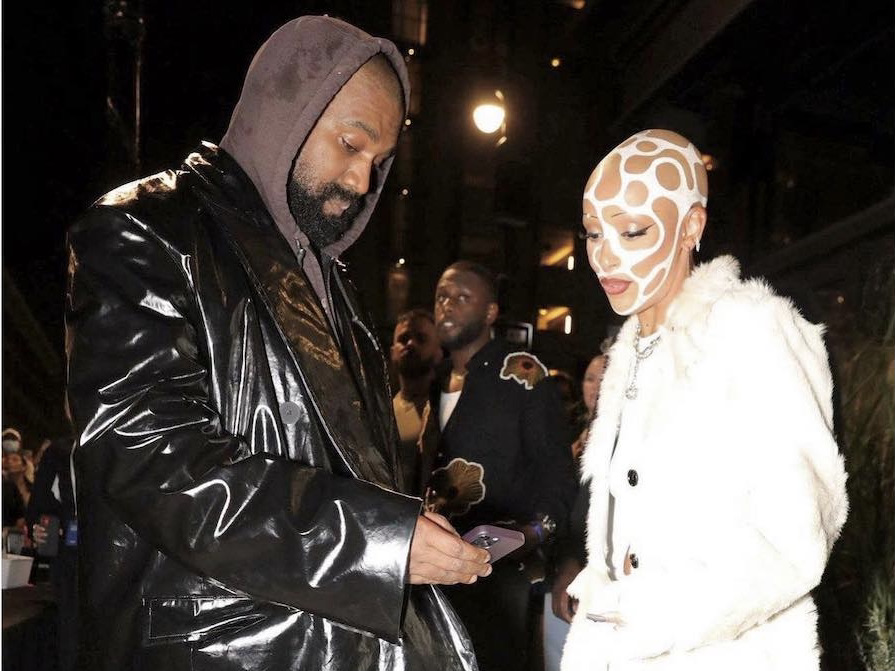 Revered music maven and all-around creative Kanye West made a surprise appearance at the recent Vogue World Runway Show to flex his sartorial-related muscle alongside other familiar faces such as Gigi Hadid and Jared Leto.
Held on Monday 12th of September, the rapper attended the event which saw a mash-up of AW'22 collections from Balenciaga, Dior, Gucci, Valentino, Burberry & more in a simplistic brown zip-up hoodie accompanied by a vinyl black overcoat, matching trousers and brown boots.
Thoughts? PAUSE or Skip? Follow the link below to pick up a similar overcoat now.