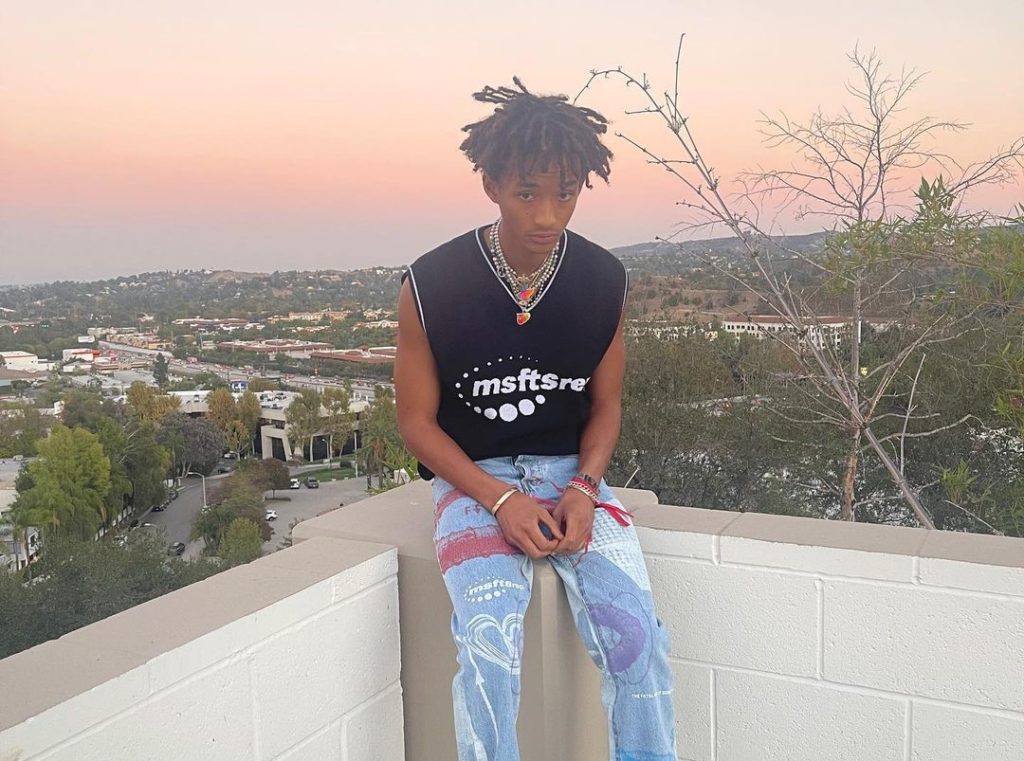 Continuing to prove that he designs for himself, Jaden Smith has been spotted rocking his MSFTSrep label in front of a picturesque landscape. Having confirmed his love for sunsets through the video direction of his music videos and album cover's, a pink-hued sky set the scene for his picture.
The artist and designer was rocking a black sweater-vest without a shirt underneath, including white branding on the front, printed blue jeans and his New Balance Vision Runner collaborative sneakers on foot. Inspired by science for the graphics on his clothing, the jeans are described as "anti-gravity jeans" while the top is a "Astrosquiggle Gilet".
Shop his look below and let us know if this look is a PAUSE or Skip.