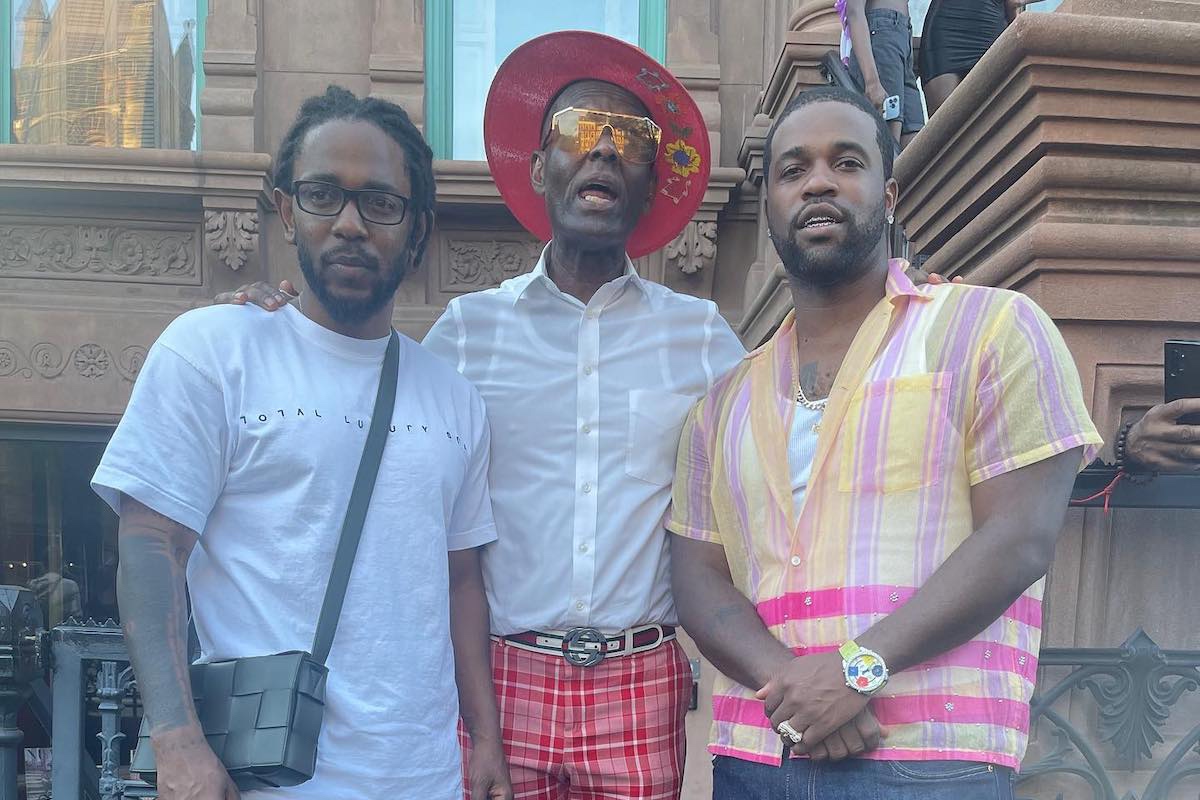 Posted up in Harlem for one of the most fashionable flicks of the year were fashion legend Dapper Dan and hip-hop icons Kendrick Lamar and ASAP Ferg, who together wore pieces from Gucci, Bottega Veneta, and more.
Captured in ASAP Ferg and Dapper Dan's home city, the trio wore a host of standout pieces with Dapper Dan opting for a customary Gucci ensemble, pairing a white button-up suit shirt with a rimmed floral design Gucci hat, red and pink checkered trousers, as well as a pair of white Gucci loafers. ASAP Mob member ASAP Ferg paired a striped pale yellow and pink shirt with lengthy dark-wash denim shorts and a pair of classic Timberland boots. Lastly, Kendrick went simple with a white Total Luxury Spa t-shirt, a pair of oversized grey jeans, a pair of black Converse Chuck 70 sneakers, in addition to a khaki green Bottega Veneta Cassette bag.
Thoughts? PAUSE or Skip? Follow the link below to pick up a Bottega Veneta Cassette Cross-Body Bag or a similar pair of Gucci loafers now.