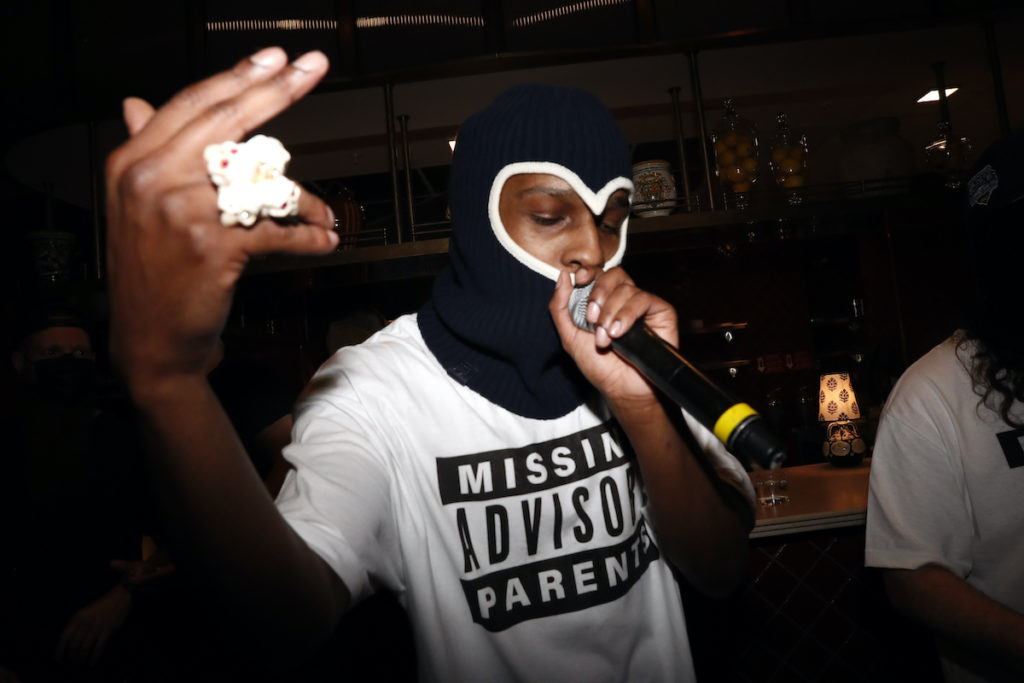 While the attention may firmly be centred around the star's exciting news of a little one on the way with fellow musician Rihanna, ASAP Rocky still perpetuates his prowess in all things sartorial for a recent performance in Los Angeles.
Captured at one of the revered artist's gigs in Los Angeles last Friday, Rock appears in one of LOEWE's heart balaclavas straight from their autumn/winter 2022 collection runway show before completing his look with a graphic printed t-shirt and ripped blue jeans.
Thoughts? While, predictably, the balaclava in question has yet to arrive online, follow the link below to shop the latest from LOEWE online now.