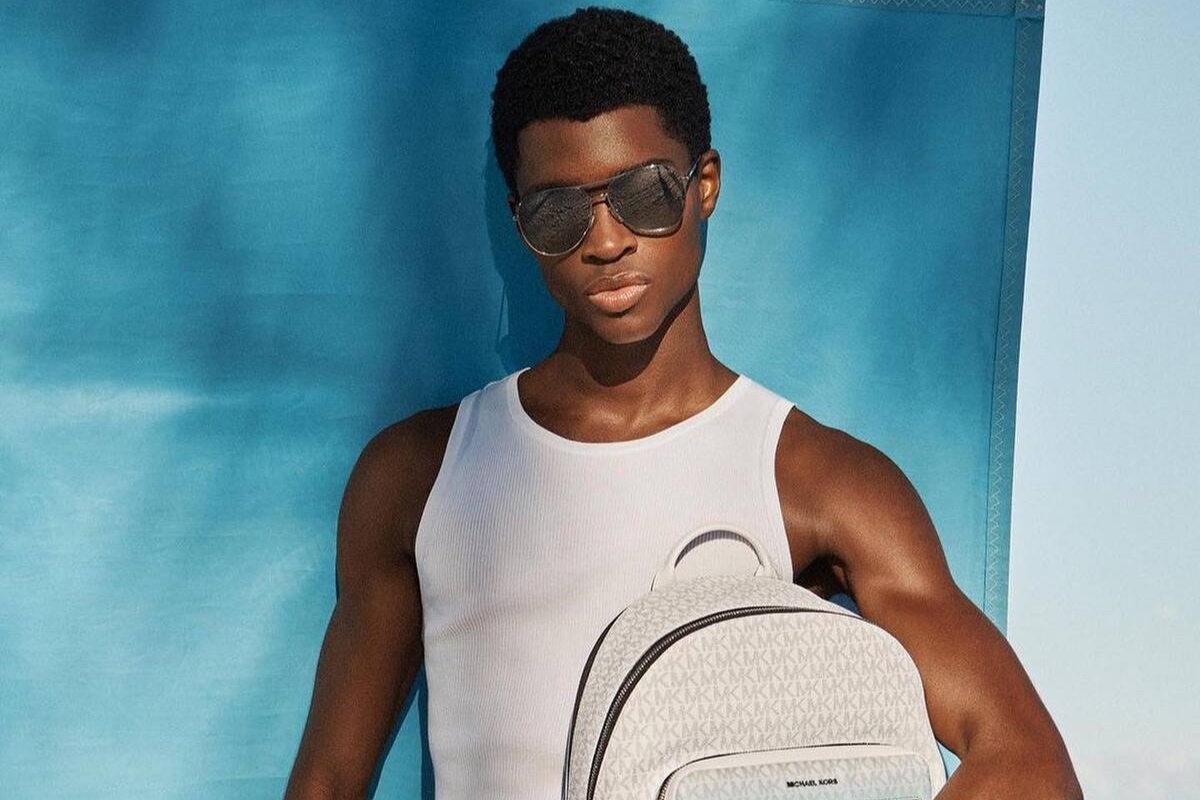 The 'it' model of the moment Alton Mason took to Instagram to unveil some new imagery for his recent campaign with Michael Kors, starring alongside A-lister Bella Hadid.
In a range of imagery, the "partners in crime" came together in a host of Michael Kors pieces, with Alton Mason posing in a sandy beige Michael Kors side bag, a black ribbed long-sleeve shirt, as well as a silver finish Michael Kors watch. In another separate ensemble, the American model paired a white tank top with light blue ombré Michael Kors joggers and a similarly coloured rucksack, completing the look with a pair of aviator sunglasses.
Thoughts? PAUSE or Skip? Follow the links below to pick up a pair of Michael Kors ombré joggers or a Michael Kors rucksack.