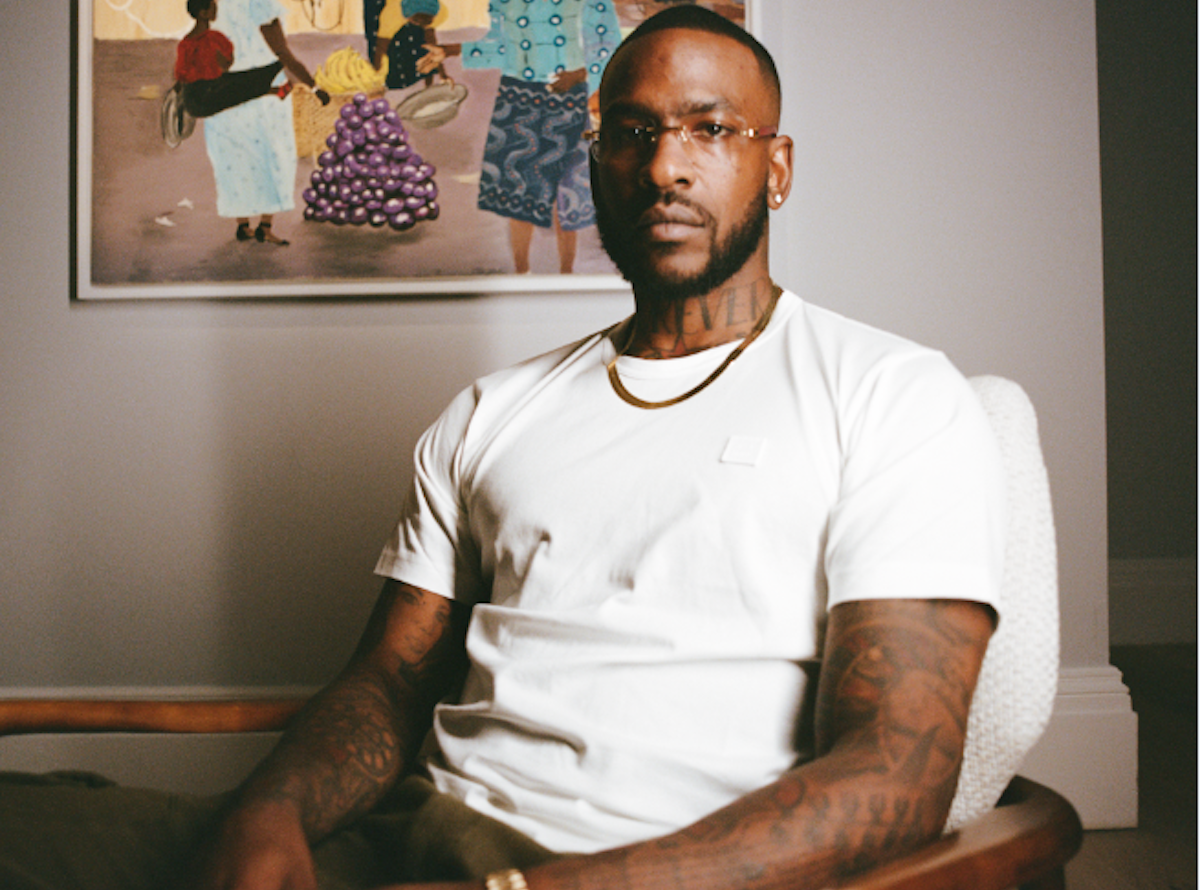 The multi-talented grime artist Skepta has added another string to his bow by announcing his first foray into the world of art with his own painting.
The revered Brit's painting will be in public view in Sotheby's New Bond Street gallery before being put up for auction at Contemporary Art on the 7th-13th of September. The work in question will be put up in auction alongside other talented up-and-coming artists, all handpicked by Skepta, that "had an African feel" to them.
Skepta's painting "Mama goes to Market" is what he describes as a brought-together memory of his home country Nigeria. Starting during the lockdown in 2020, his painting came from a feeling of real frustration from the uncertainty that his daughter may not be able to go out again and experience the Nigerian markets as he had as a child.
"Mama goes to Market" portrays Skepta's emotions and memories from his past. From the way the woman in the painting carries her child to "baskets brimming with fruit" this painting helped keep Skepta grounded, stating, "I want the younger generations to be confident, to feel proud to be African."
Other paintings that will be presented alongside "Mama goes to Market" include A portrait by Lynette Yiadom-Boakye, a collage by Ouattara Watts and many more.
PHOTO CREDIT: @Sotheby's / Dexter Navy