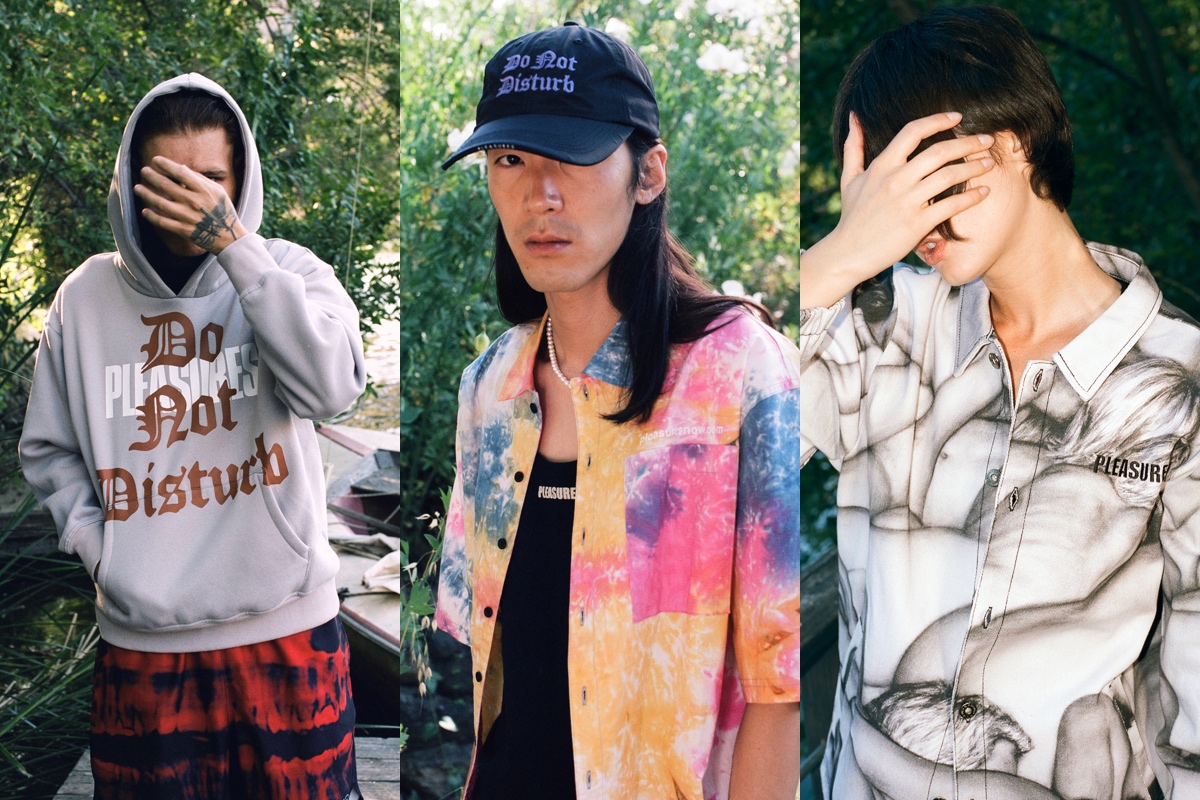 Streetwear brand PLEASURES have released its full Summer 2022 range, displaying the entire selection of pieces in a Summer 2022 editorial lookbook.
Having recently teamed up with Dr. Martens, Dan Witz, and Weezer, PLEASURES have now unveiled the full selection of Summer 2022 pieces alongside these collaborations, which have also been released. The eclectic selection of garments feature a range of different graphics, colour schemes, and styles, with sportswear, knitwear, outerwear, and more up for grabs. As seen in the released editorial, some of the standouts from the collection include a PLEASURES branded soccer-style shirt, a PLEASURES x Dan Witz marble co-ord, as well as a 'DO NOT DISTURB' graphic hoodie, which arrives in several colourways. Additional pieces include shirts, hoodies, hats, shorts, cardigans, crewnecks, t-shirts, tank tops, sweater vests, soccer jerseys, and more.
The PLEASURES Summer 2022 collection, including their several collaborations, is available to buy now via the PLEASURES website.