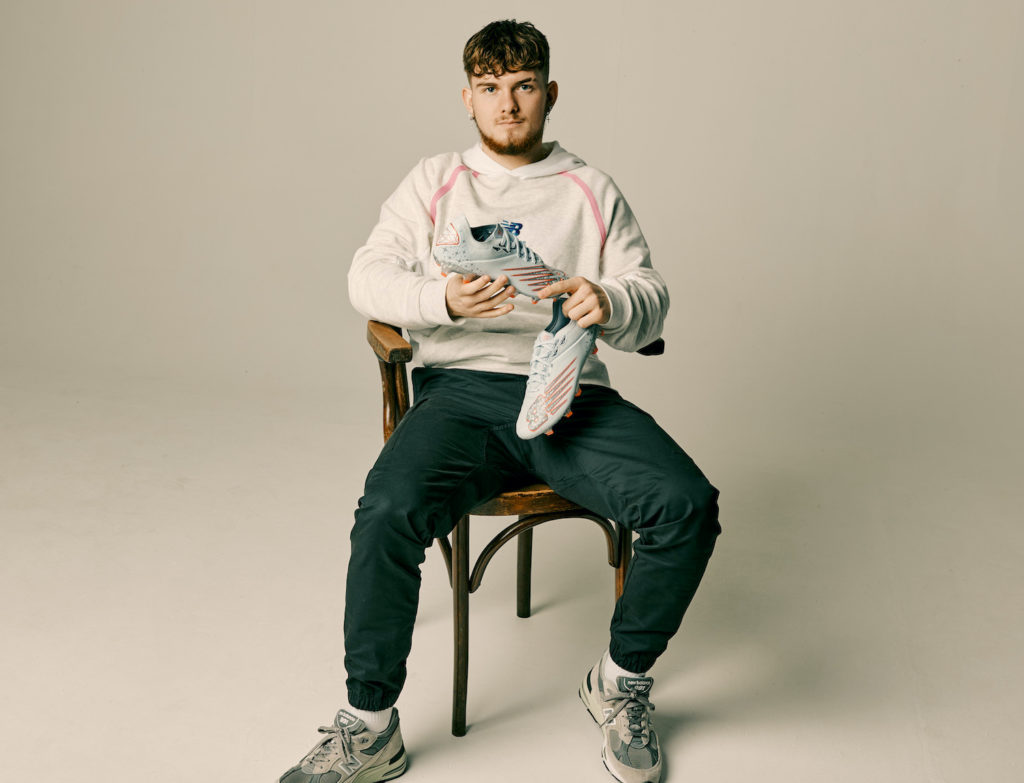 Speaking of fashion, how does fashion fit into your life, outside of football? Are there any ways in which fashion becomes advantageous when exhibiting a certain fit? How do you align your approach to both sports and style?
Fashion and football are a big thing, you see so many players rock different outfits and designs. It's a big part of me, in fact, my parents always complain to me that I'm buying more and more clothes and shoes. I enjoy shopping and looking for new outfits.
You have quite the collection of tattoos. Do they all have meaning? If so, do you have a favourite?
They do all have meaning. When I first got my tattoo(s), the first question my parents asked was: "will they have meaning?". I guess, no one can tell you what to get, it's down to you at the end of the day but it's important to appreciate the meaningful things in life. My family have been through a lot, [particularly] when I was younger. Taking those experiences and how they have brought me up to be the person that I am today, those tattoos are a reminder of the growth and I want to live with them for the rest of my life. My favourite one is of me when I was younger with a ball in my hand as a Liverpool supporter, taken from a photograph. It's something I can look back at when I'm older and perhaps use it motivationally for my future family.
We all watch or play football teams on TV, including you I'm sure, but what is it like to play for them in reality? Was that transition difficult to adapt to?
It was when I joined Liverpool. As everyone knows, I've been a Liverpool FC supporter since I was younger. So, to go from watching the games and the stadium as a fan to walking out onto the pitch with the shirt on, it's crazy and it's something I still haven't got used to.
I [sometimes] have to pinch and compose myself, as I need to stay focused throughout the game. I mean, getting excited is one thing but I can't lose concentration and sometimes I find myself staring into the stadium, listening to the fans, and thinking "wow".
 Do you have a FIFA Ultimate Team? And if you do – are you on it?
I do have a team and I am in it, but I don't play myself because my rating is a bit low. Maybe this year, FIFA can help me out.
Let's discuss your plans for 2022, both personally and professionally?
Hopefully, I want to achieve big things, perhaps winning the Premier League and the Champions League. Getting back into the team as quickly as possible and remaining healthy and fit is one of the main goals for me.
Finally, what do you wish for people to take away from you and your story?
Be yourself. Anything is possible. If you're ever feeling down, think about your past and the experiences that have led you to where you are today. Family, friends, they aren't around forever, and I know a lot of people go through different situations and experiences but we're all in it together. It's important to stay focused, positive, and enjoy life.