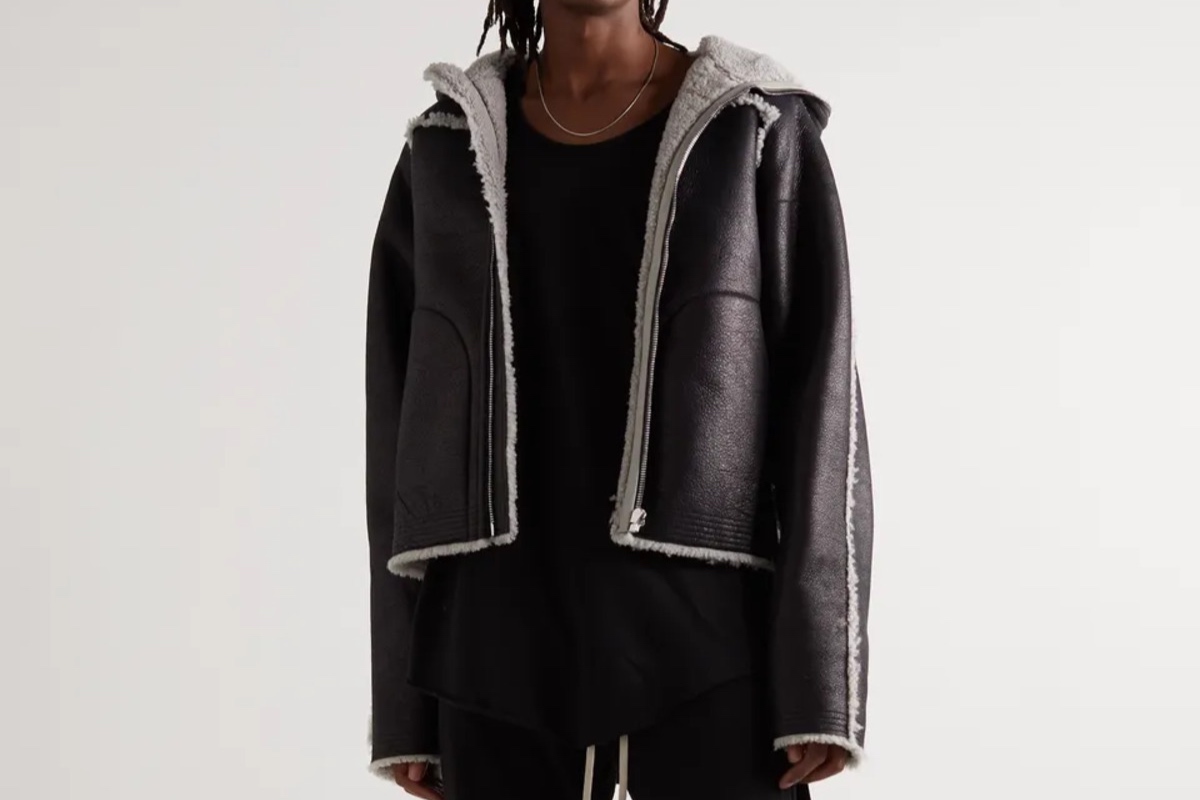 If you're looking to get your winter wardrobe in shape early, you've come to the right place as Rick Owens has put forward their Shearling-Lined Leather Hooded Jacket for your consideration.
Arriving in a signature cropped shape, this Rick Owens piece boasts soft-grained black leather with a cosy shearling material that provides comfort-centric insulation. Shearling piping lines the outside of the jacket to add a distinct design feature, whilst additional assets include a signature silver zip that extends through the hood to maintain further protection from the elements. Lastly, a set of elongated sleeves provides this jacket with a standout shape that is distinctly Rick Owens. In essence, if you know, you know.
Thoughts? PAUSE or Skip? Follow the link below to pick one up online.