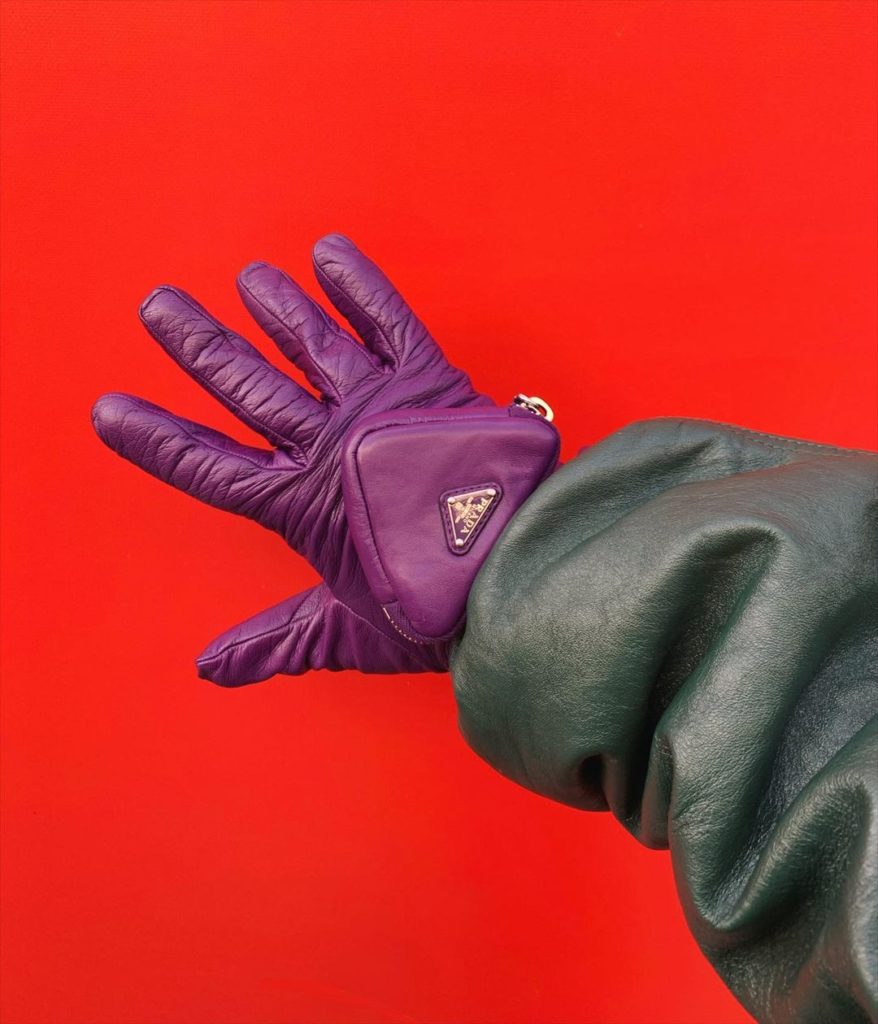 Shown as part of the Prada Autumn/Winter 2021 collection, which was the second collection that Muchia Prada and Raf Simons created in their partnership at the helm of the luxury house, a colourful selection of gloves equipped with a pocket were added to a number of the looks.
The leather gloves, which have a 3-d pocket that pops out from the top, were presented in a variety of hues from teal to orange. A method of creating an elegant statement, a glove has often been used as the focal point of a woman's look, however, this has rarely been translated into menswear. With this latest Prada release, your hands can create a real statement.
With a history of being a sign of status, gloves would be worn for ceremonies by the rich or to ensure a ladies hand remains soft. These Prada gloves are somewhat returning the prestige that surrounded gloves, with a utilitarian twist.
Check out how the gloves have been worn by some of our favourite dressers including Kanye West and let us know if these are a PAUSE or skip.