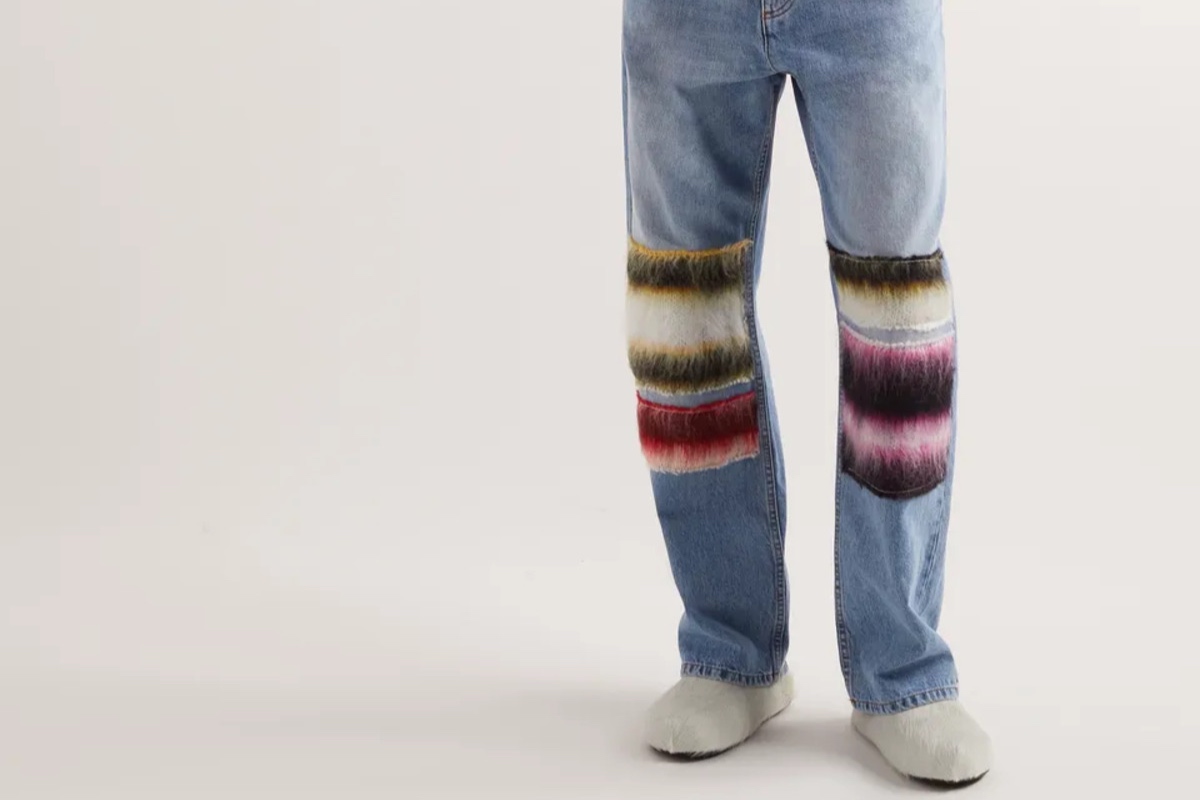 If you know fashion, you know the autumn season is where Marni shine. Unveiling both a standout and adaptable piece, Marni has stepped forward with the Straight-Leg Striped Mohair-Blend Panelled Jeans for your consideration.
Arriving in a light-blue denim composition, this pair of jeans boast a simple straight-leg shape that is ideal for everyday wear, whilst standard button and zip fastening keep the pair classic. Providing a left-of-centre addition, Marni's infamous use of mohair continues as the brand utilises the fluffy material for multicoloured mohair-blend patches, which adorn the knee area and back leg of the pair. The patches are coloured in shades of yellow, pink and red.
Thoughts? PAUSE or Skip? Follow the link below to pick a pair up online now.