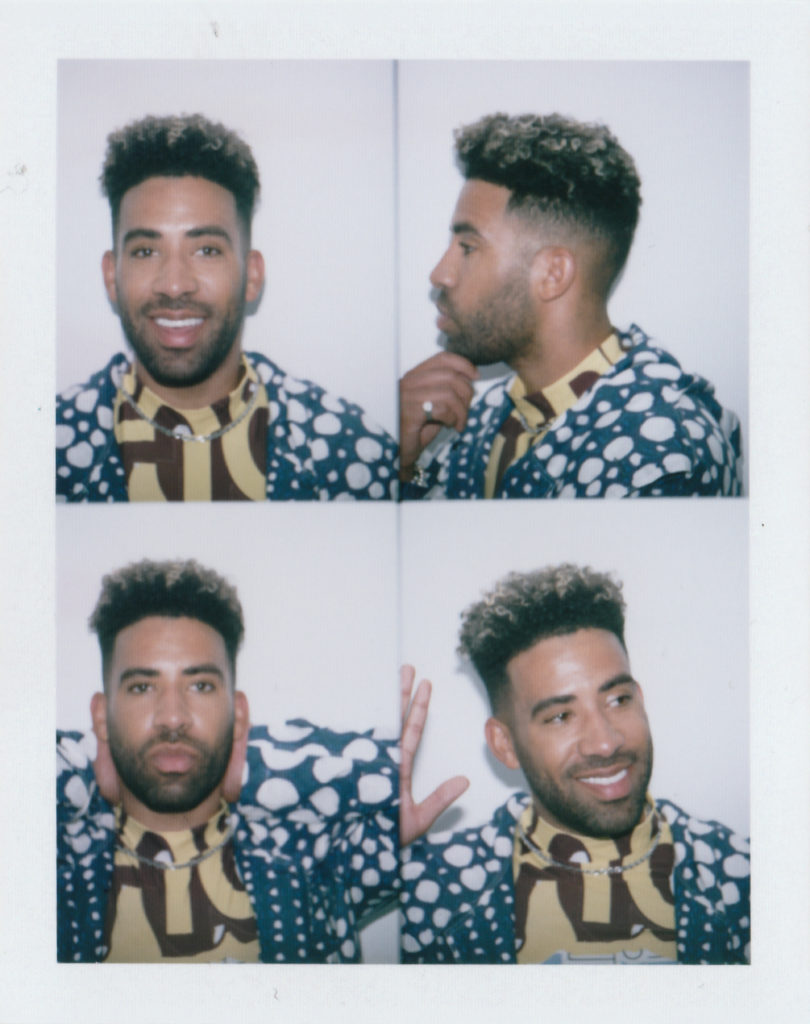 "So, how do I make fast RnB? I start listening to Garage, which is in my opinion kind of like fast RnB music. It's like RnB you can dance to. Craig David is the perfect example of that, he's so soulful and yet has a tempo and a beat that forces you to move."
If there is one thing that defines KYLE, it is his intense focus on happiness and spreading it. It is something that is reinforced when I got to meet the artist, not only through his regular speaking on the topic through him speaking and joking to everyone while being shot for this feature.
He first made his big impression on the music scene back in 2016, under the name SuperDuperKyle with the single iSpy featuring Lil Yachty. An infectiously catchy, bubbly trap song, the artist has gone on to also sing on RnB songs, create catchy pop songs and rap over dance instrumentals, but his latest musical exploration is inspired by UK garage.
Speaking to the Los Angeles-based musician in London, the home of UK Garage, he has just released the single Sunday which samples Craig David's classic song 7 days and also features the artist on another song. 
A genre that has remained popular but relatively niche since the 90s, I spoke to the artist about how he got into UK Garage, how being in lockdown caused him to leave his label and his love of all things Japan (especially the fashion).