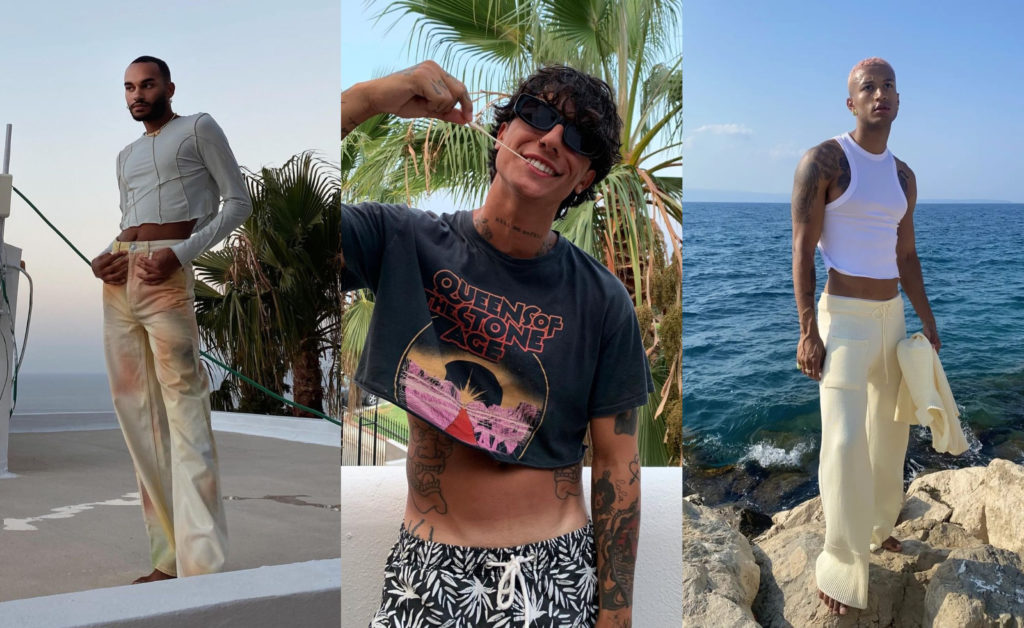 For the model and social media trendsetter Misho Amoli, his reasons for wearing the style is also based on how it can flatter the body. He says that, "It's a garment that looks really sexy on both men and women. It stands out a lot in an outfit, lengthens the legs and stylized the figure."
Unfortunately, since the 80s, the style quickly became associated with womenswear and homosexual men, leaving the majority of males resigned to shapeless tops that hide the body beneath them. The fast and relatively unexpected switch in perceptions around the style has meant that men wearing a crop top today is considered an exercise in androgyny.
Whether it be celebrities such as Lil Nas X, Bad Bunny and Harry Styles or your favourite Instagram sartorialist, there are a number of men changing that perception.  Amoli says that men are more confident wearing crop tops now and returning its popularity from the 80s, "I see a lot of young people who worry less about separating fashion into genders and simply enjoy what they like."
And it's happening on the runway as well as on the street.