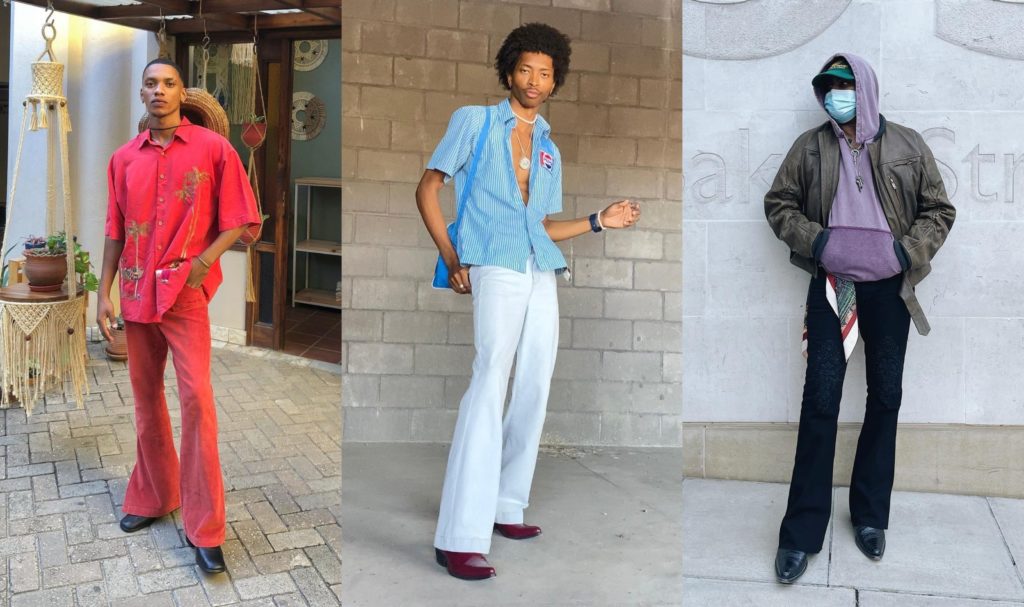 Whether it be a pair of bell-bottoms, flairs or boot cuts, 70s style trousers have made a return. Although there are slight differences between all three styles, the general concept remains the same, today we are talking about trousers that get wider from the knee onwards.
Proving what everyone already knew, that what goes around in fashion always comes back around, the 70s staple is once again in vogue. Someone who can take a lot of credit for menswear embracing the style is Allessandro Michele, the creative director of Gucci. Since releasing his 70s-inspired collections at the helm of the Italian fashion house, flared trousers have become a signature style for the brand which is revisited regularly. In turn, those who count Gucci as one of their favourite brands have also been wearing the trousers, namely Harry Styles.
Lauded for his style which often plays with androgyny and vintage-inspired garments, he has made bell-bottomed trousers a regular piece in his wardrobe. Whether he is talking to James Cordon for a short film by Gucci or out and about in London, it has become a part of his uniform.