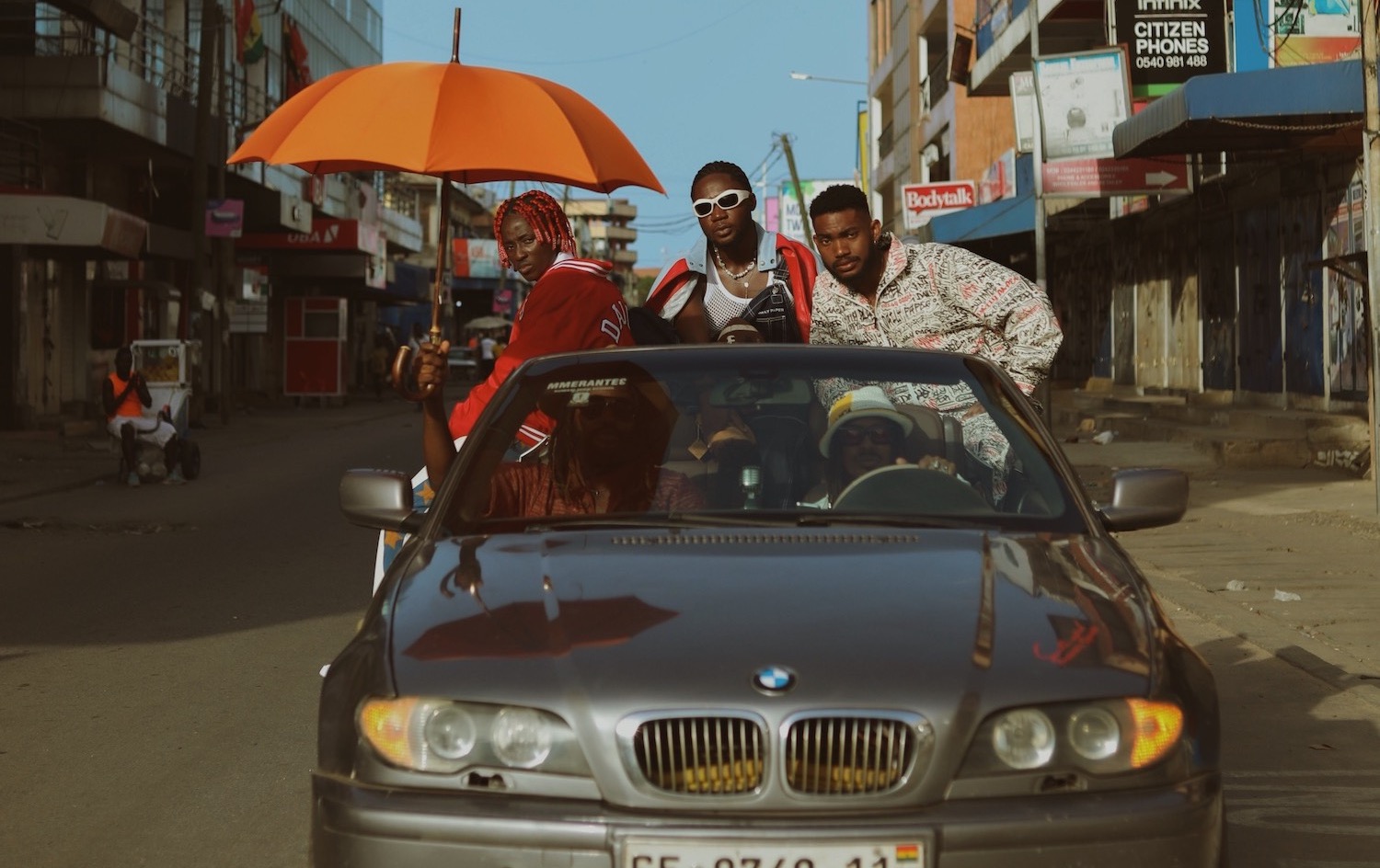 Name: Samuel Mensah Fiebor
Age: 26
Instagram: @Br0ks_
TikTok: @Waviestbrooks
Tell us about you, what do you do day to day?
A young creative born and raised in Accra, I always aimed at getting things done in my own way. Growing up with two siblings and surviving each and every day by working very hard, I didn't grow up having everything I want or need, so I try my possible best to make earns meet to survive. After high school reality set in then, I started scouting for locations and how to take my pictures because I was so in love with how Ian Connor, ASAP Rocky and Luka Sabbat rock their outfits. I was so inspired by their fashion sense, and due to that I always tried harder to get these designer tees back then and pants just to look fly.
I mostly keep money or do what we call 'susu' to buy those similar tees and jackets. So one day I called some of my friends, I thought they'd like to also take pictures with me and escort me so we'd take pictures together. It all began from there taking pictures and styling my own fits, also directing them on which angles to take them was quite fun, but stressful at times. I used to get people telling me what I'm doing is a waste of time and that I should go focus on something else, I used to really feel bad about that and got depressed for months figuring out how and why I should get all this slander from friends. Since I loved fashion I went into thrifting and started looking for rare and fly tees or jackets I'd rock to be fly in my pictures. It was quite a great moment for me to be able to hold on to what I'm doing and still love it. My day-to-day is mostly creating, thrifting, looking for more ideas and working on my brand. I'd roam looking and searching something rare antiques in Kantamanto, Ghana's biggest secondhand market, sometimes I scout for locations where I'd like to use for photoshoots or reels.
Tell us something amazing about Ghana that everyone should know.
There's always something amazing and different when it comes to Ghana. People out there in the diaspora want to see and feel what's like to be in Ghana, its diversities, culture, traditions, history, people and food. One fact that people don't actually know is that Ghana is the most peaceful country in Africa, no doubt about that. Y'all know we got the best Ghana Jollof too. We welcome people from all over the world, most are here to know the history of Ghana, enjoy the food and even stay and learn about its rich culture and history. it's a whole lot of amazing experiences out here, the fun out here is a different vibe on its own especially when it's December Ghana is a place to be trust me.
What does being from Ghana mean to you?
Being from Ghana defines who I am basically that's my roots, my culture – everything and everyone I know come from here and I wouldn't be prouder to come from anywhere else.
Describe your style in one word:
I always ask myself this question what's my style and what style do I even do honestly, my style is unique, different and simple. I don't find myself looking too much in any outfits and I love to look comfortable in whatever I wear.
Who is the best fashion brand right now that is also championing African culture?
Daily Paper & Free The Youth.
Pick the best 3 restaurants in Ghana:
Bondai, Republic bar, Pomona.
Describe what it's like to be a young creative in Ghana right now.
Over the years it hasn't been an easy journey being a creative in Ghana. It's a whole process for people to recognize your work and what you do. It has to be you putting yourself out there letting people know what you do, and interacting with different people. Thank God we got social media where you put out your pieces or what you do best and right now it's really challenging, you have to just relentlessly go after what you want or just have to create what you can't find anywhere like something unique. I think we're still getting to the peak of being recognized too.
Where do you see yourself in 5 years?
I honestly don't know where I'd see myself in 5 years time but I'm ready where ever I find myself in 5 years' time. I want to cherish that moment and how far I've come and make sure I stay solid in my grind and never look back on my family.