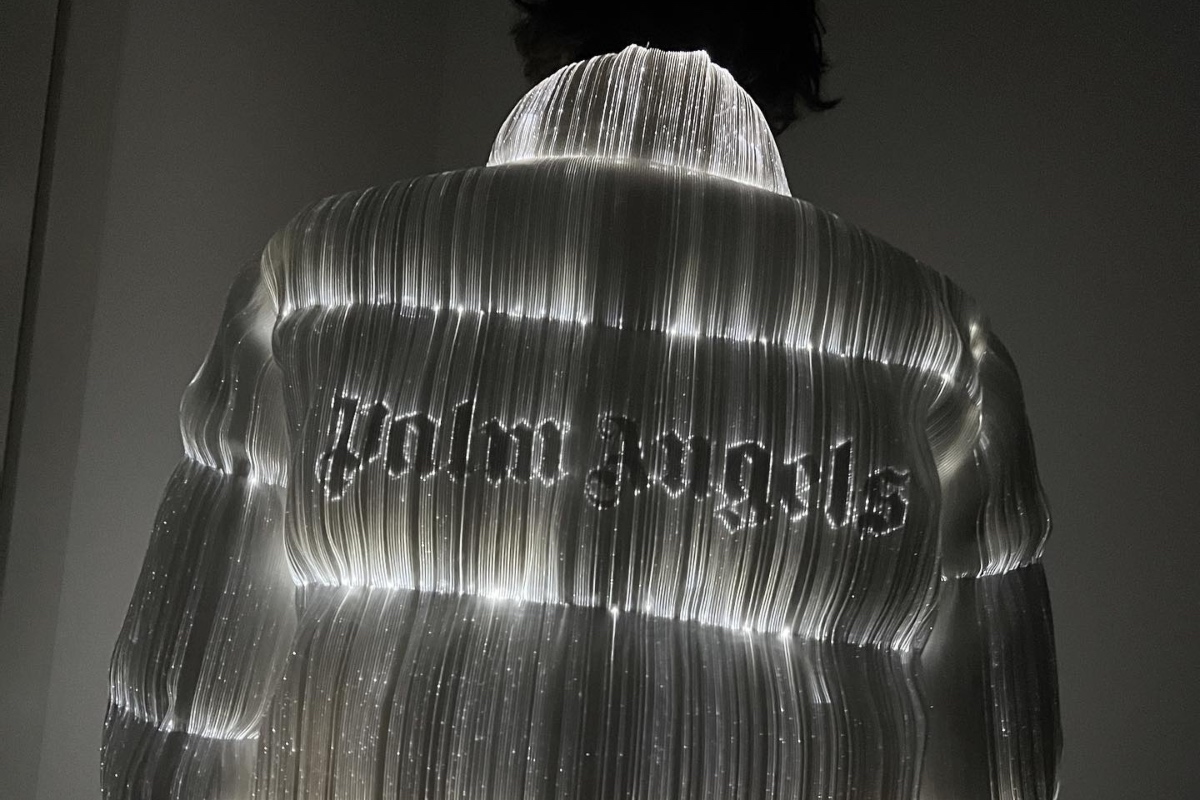 Palm Angels founder Francesco Raggazzi took to Instagram yesterday to unveil imagery for a new collaborative Moncler x Palm Angels, potentially signalling a wider upcoming collection.
Having recently celebrated its 70th anniversary with a grandeur runway show in Paris, Moncler look to be continuing the parade as the first set of imagery arrives for a potential collaboration with Milan-born brand Palm Angels. The previous collaborators look set to continue their relationship and shared love of outerwear with the release of a light-up Maya Jacket, a piece that boasts signature Palm Angels and Moncler branding on both the front and back, as well as a streaked starry light-up design that stretches over the quilted composition.
Whilst no release date has been set for this piece or any future collaboration as of yet, a drop is anticipated. Stay tuned to PAUSE for more information as it arrives.