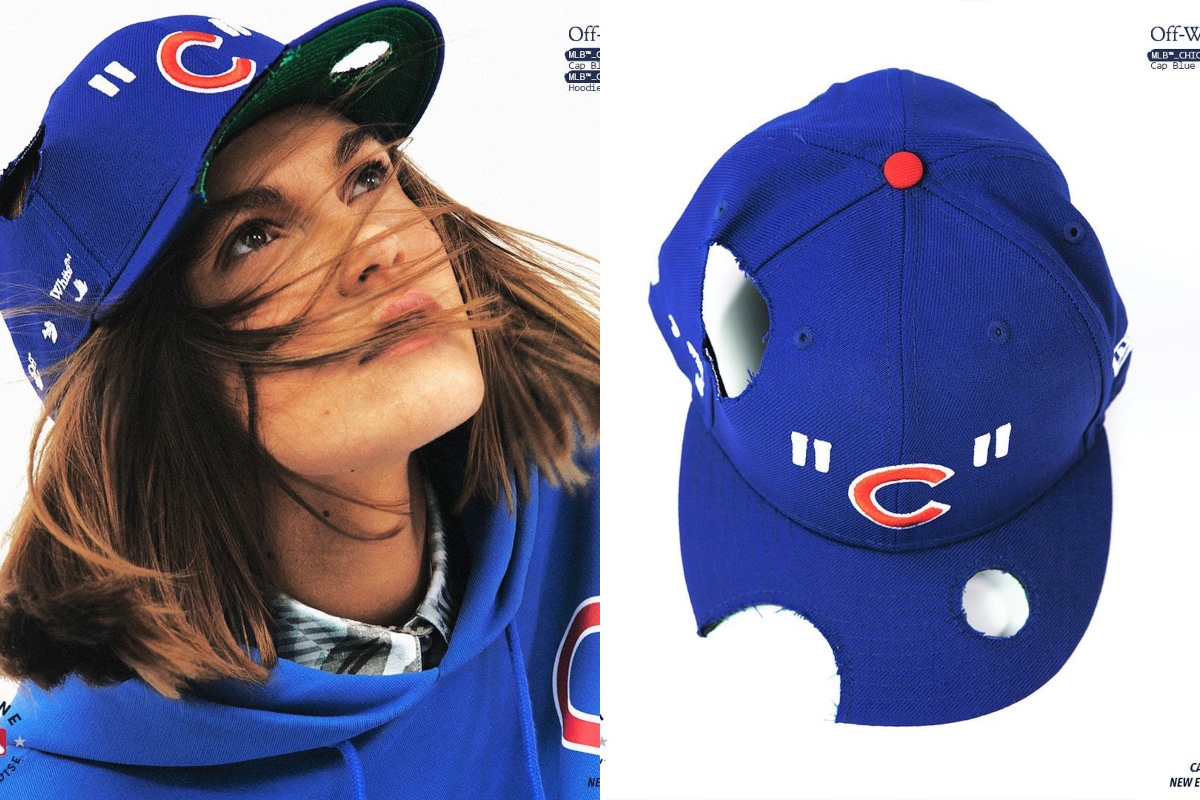 Luxury streetwear titans Off-White have unveiled a new collaboration with MLB, also known as Major League Baseball, and New Era Cap Style, becoming the first collaboration between Off-White™ and a pro sports league.
The Virgil Abloh designed collection becomes one of the latest in a now considerable line of posthumous releases, with this collection having a multitude of design aspects inspired by the late designer. Unveiled via their Instagram, Off-White labelled this collection as bringing "the iconic Meteor Shower premise to fashion tops", with many of the pieces boasting Abloh's signature cut-out hole feature.
Off-White branding and design signatures like the iconic use of quotation marks run throughout the entirety of the range which includes hoodies, tops and caps. The collection also celebrates an array of current MLB clubs, such as the Chicago White Sox, Miami Marlins, Los Angeles Dodgers, Oakland Athletics, and Toronto Blue Jays, with Virgil's very own hometown club, the Chicago Cubs, also being included.
The Off-White x MLB x New Era Cap Style collection is available to purchase now via the Off-White website.