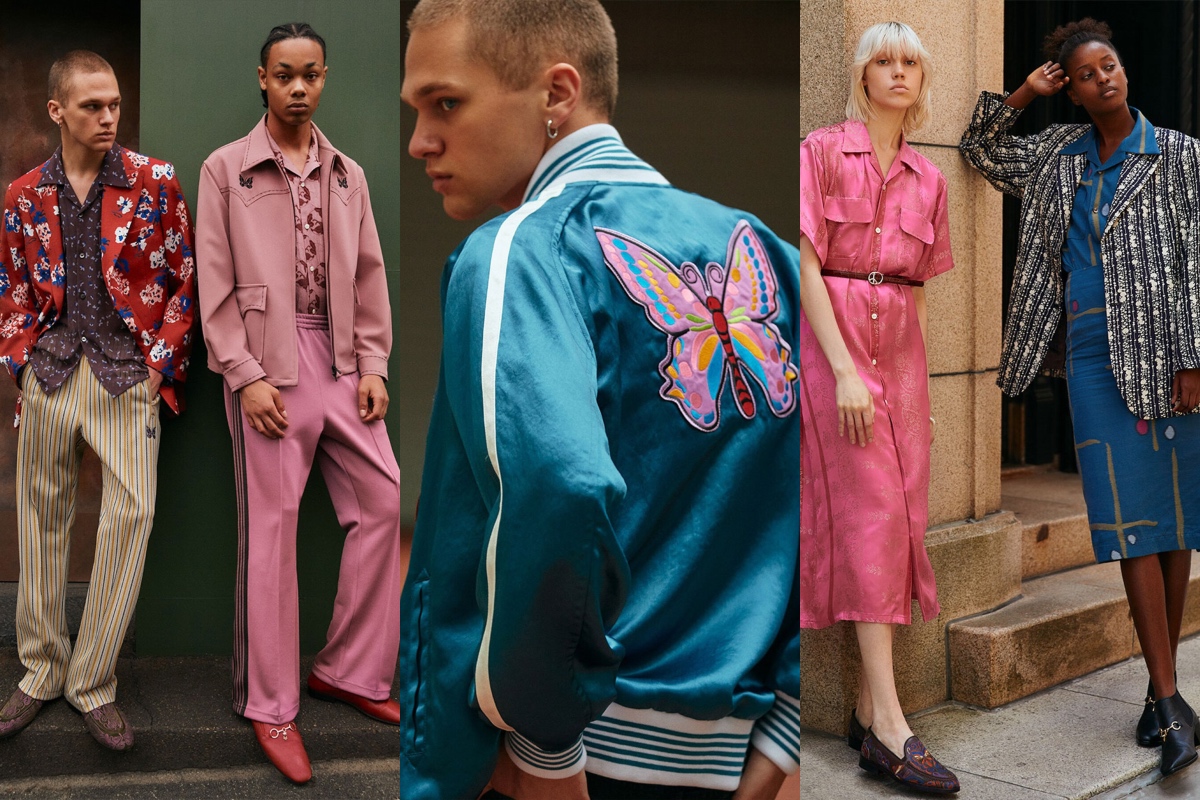 Taking the brand in a wholly new direction, NEEDLES have unveiled their latest efforts for the Spring/Summer 2023 season, which looks to be inspired by a host of 70s aesthetics.
Being traditionally known for their signature two-piece tracksuits, NEEDLES have mixed things up for this season as they provide the lookbook to their SS23′ collection, one that encapsulates a range of 70s aesthetics, prints, silhouettes, and colour palettes. The unisex collection includes a wide range of pieces, including jeans, blazers, wide-collared shirts, trousers, t-shirts, and more, with each piece taking on psychedelic monogram patterns that contrast against one another.
Additionally, NEEDLES' signature butterfly emblem makes a strong turn out in this range, being involved in many of the collection's highlights, some of which include a a pair of dark-wash denim jeans with butterfly monogram patterning, a two-piece all-over star graphic suit in ocean blue, as well as a blue satin varsity jacket with signature NEEDLES badges.
Take a look at the full range of pieces below.