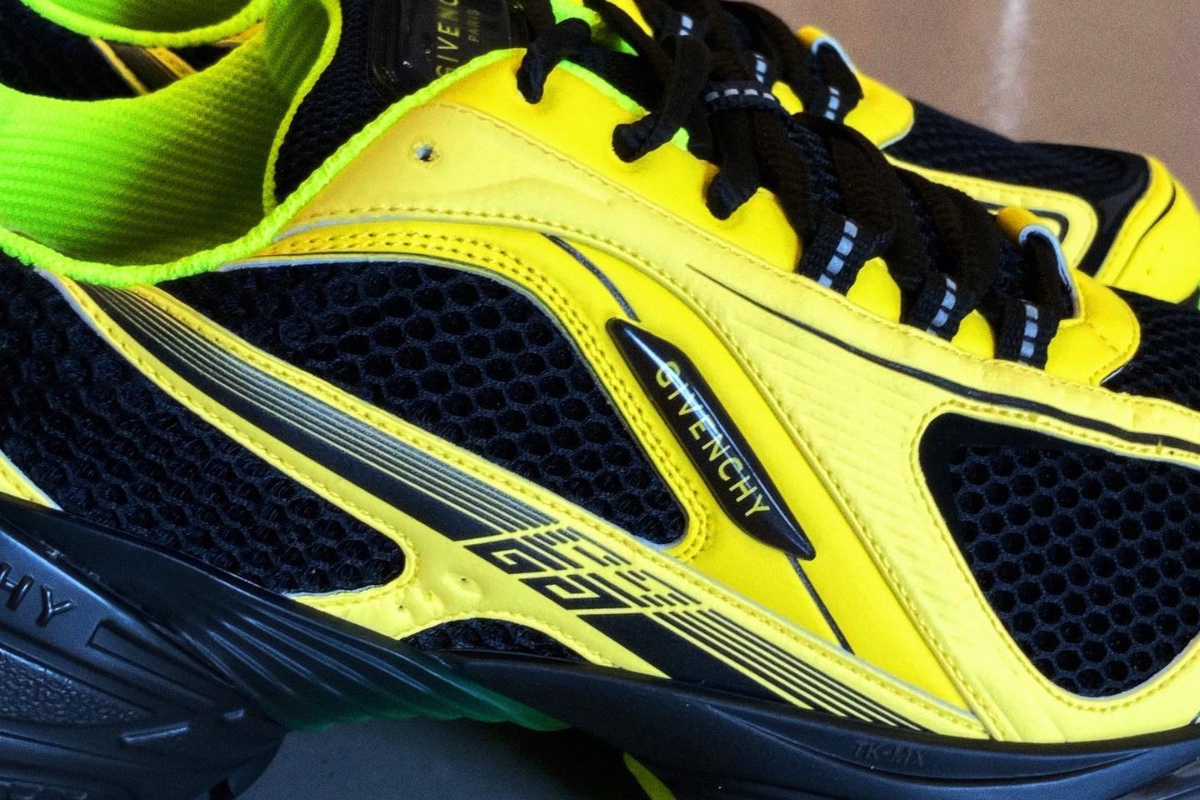 Givenchy Creative Director Matthew M. Williams took to Instagram yesterday to give fashion fans an early look at Givenchy's new range of Tk-MX sneakers.
Set to be fully unveiled at the brand's Spring/Summer 2023 show in Paris today, the latest TK-MX sneaker from Givenchy looks set to arrive in three separate colourways, including triple white, black and luminous green, as well as a silver, luminous green, and purple iteration. From the sneak peeks, we can gather that the shoe boasts a mesh base layer for the upper and shiny material overlays, with an enlarged heel, arched sole, and signature Givenchy branding completing the silhouette.
The Givenchy TK-MX sneaker silhouette is set to be fully unveiled today at the Givenchy Spring/Summer 2023 Men's Collection show in Paris.
PHOTO CREDIT: @matthewmwilliams (via Instagram)