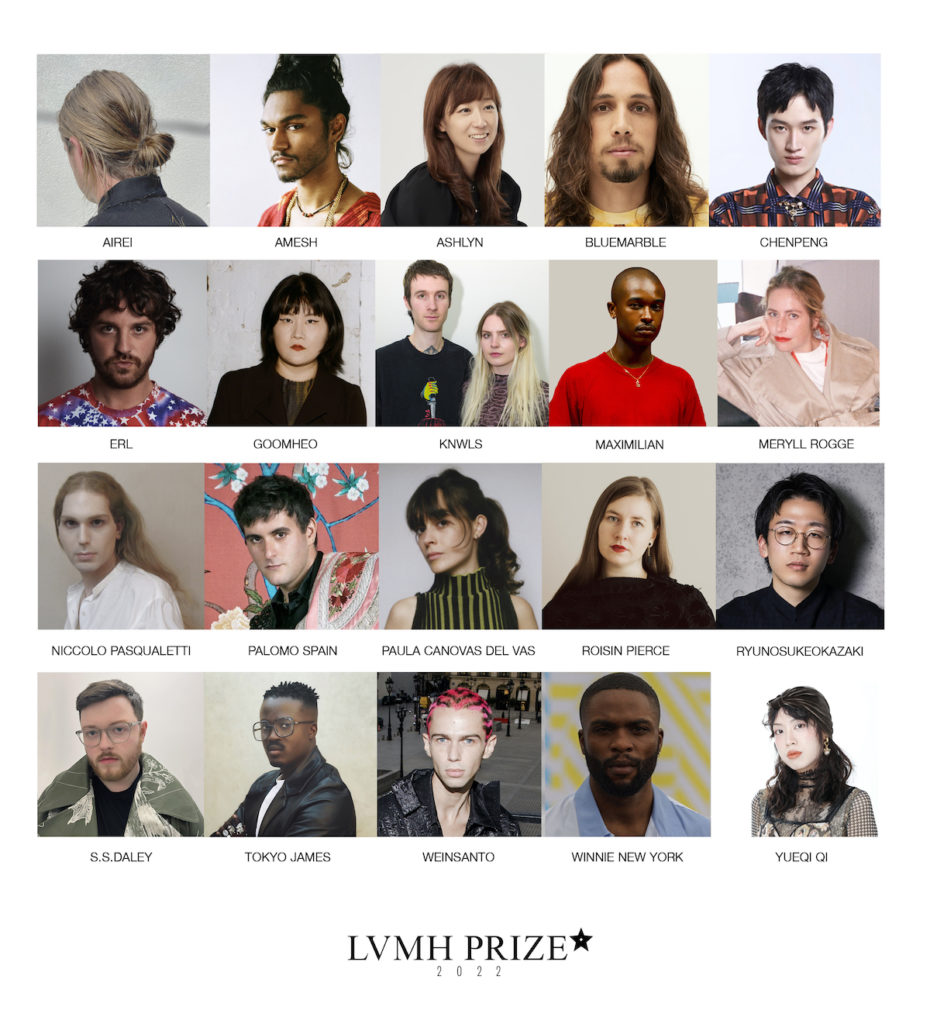 A chance for up and coming, burgeoning brands to elevate their label to new heights, fashion conglomerate LVMH recently unveiled the semi-final shortlist of the pending LVMH Prize for Young Fashion Designers.
With more than 1,900 candidates from all over the world applying for the priceless opportunity, designers from 13 countries including Belgium, Canada, China, France, Ireland, Italy, Japan, Nigeria, South Korea, Spain, the United Kingdom, the United States and, for the first time, Sri Lanka, have made the enviable list for consideration.
This coming 4th and 5th March, the twenty semi-finalists will present their collections to specialists from the world of fashion, who will then vote on a further eight finalists. From there, between March 4th – 9th, the public can vote on their favourite via the dedicated lvmhprize.com website.
With a 300,000-euro endowment and year-long mentoring by a dedicated LVMH team alongside other prizes up for grabs – it's a remarkable opportunity for both brand and designer alike. Check out the list of selected brands in full below.
AIREI, AMESH, ASHLYN, BLUEMARBLE, CHENPENG, ERL, GOOMHEO, KNWLS, MAXIMILIAN, MERYLL ROGGE, NICCOLO PASQUALETTI, PALOMO SPAIN, PAULA CANOVAS DEL VAS, ROISIN PIERCE, RYUNOSUKEOKAZAKI, S.S. DALEY, TOKYO JAMES, WEINSANTO, WINNIE NEW YORK & YUEQI QI.