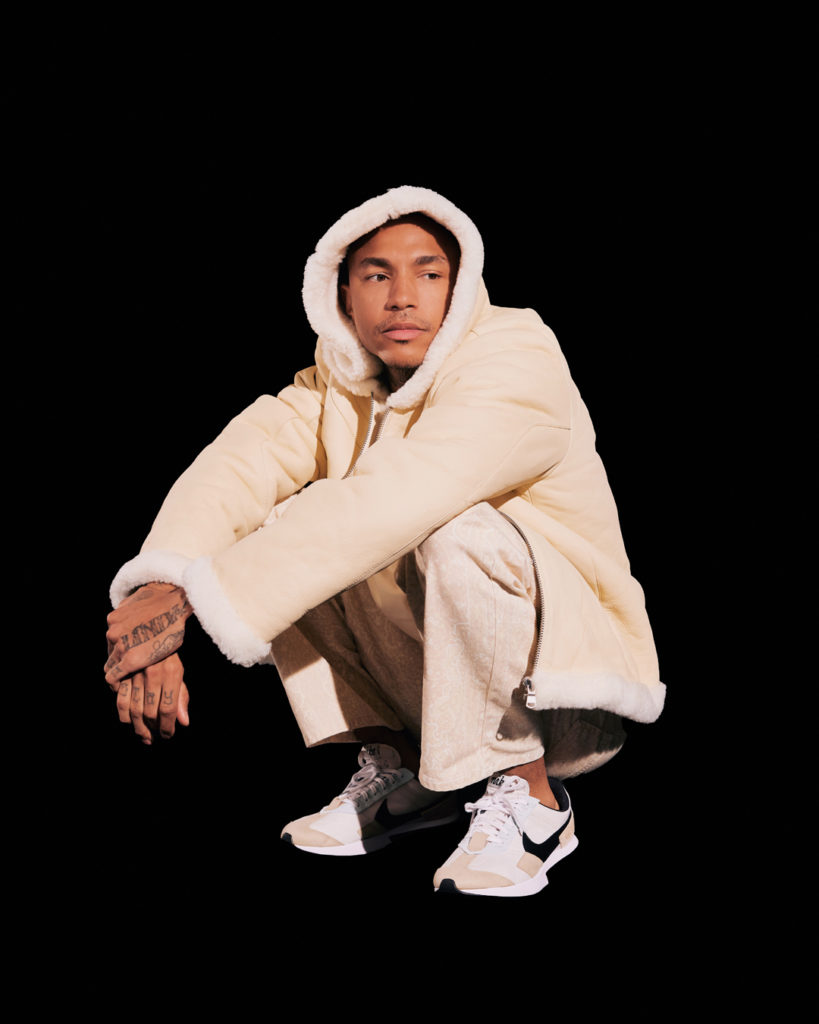 Defined in two chapters —''Rally-Style'' and ''Crash & Repair'' — the collection's garments explores the narrative of motor-sport culture, from the pilot's mental preparation to the actual race. In this context, style and performance are the collection's spiritual and functional pillars and are translated into a rich range of ready-to-wear apparel.
"Juxtaposition is key this season," explains the brand's collection notes. "Which is why vintage racing uniforms are reinterpreted with a sharp street culture twist. The track clothes mimic the actual rally in its boldness and stark contrasts: while going through this Fall/Winter 2021 collection, one can perfectly imagine how heavily-modded cars emblazoned with bright sponsor logos engage in off-track racing punctuated by jaw-dropping, wild landscapes and occasional wrecks."
Raw and utilitarian aesthetics are the focus of the collection, with natural fabric treatment providing a truly artisanal feel. Notable mentions include distressed carpet jacquard, oil spill printed fleeces, and eco-friendly, rally-esque uniforms. There's also a variety of printed denim and woven knitwear which arrive in earthy hues and eye-popping dashes of magenta.
Thoughts? Shop the full AW21 collection now via the LES BENJAMINS web store.