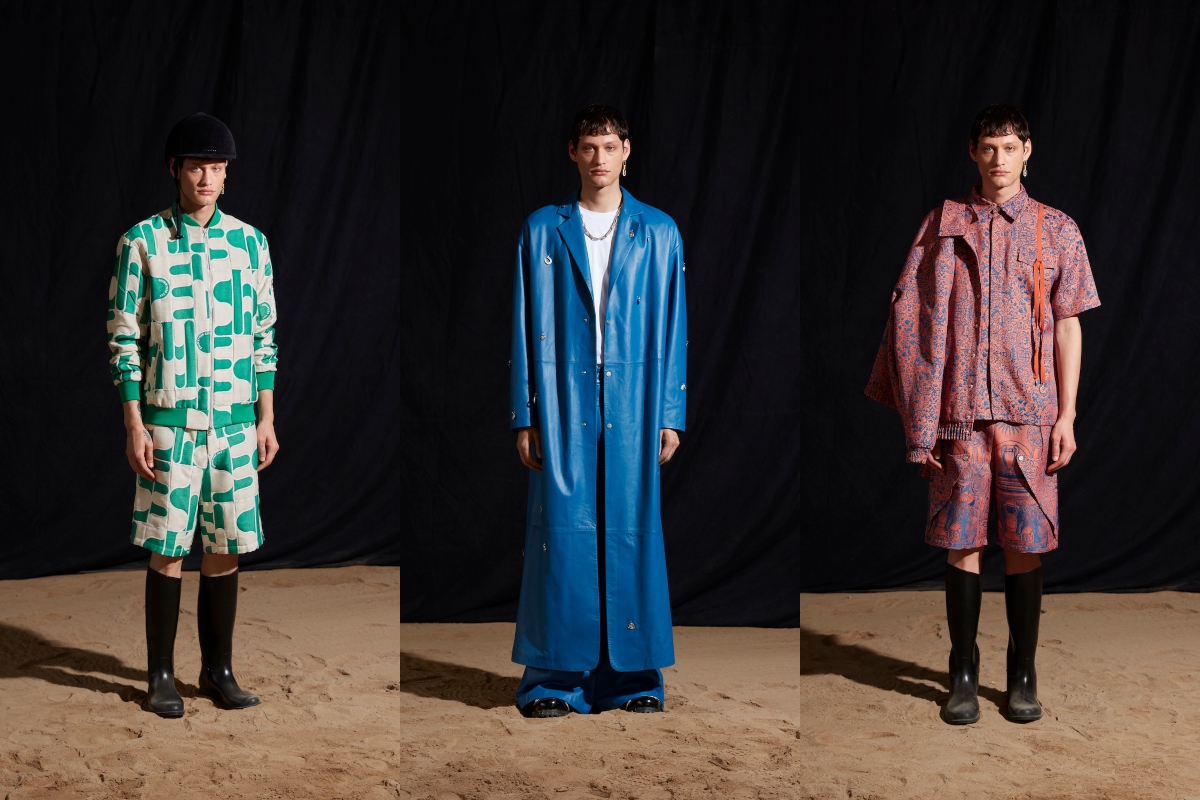 Serving up their latest seasonal release for your consideration, Istanbul-based label LES BENJAMINS recently rolled out their spring/summer 2023 collection for your perusal.
Taking inspiration from western horse racing design codes and marrying them with the "mastery and dressage of its Eastern lineage," the release takes the aforementioned approaches and delivers them in an expectedly on-brand contemporary and streetwear-centric package. Separated into two sub-stories, the first looks at the technical aspects of equestrian wear, with the likes of bombers, knee-length shorts and the likes, while the second hones in on the more ceremonial details of horse apparel, with crochets, embellishments and elements of rich historical touches featured.
Speaking on the collections Inspiration, creative director Bunyamin Aydin commented:
"When I was living in Dubai, I was in Business Bay, and my house was really close to Meydan, where all the big horse races take place. Lamia [my partner] would always tell me about her childhood, and how she was inspired by dressing up for the horse races she would attend, and create custom pieces for. It's just like a fashion show, everyone dresses up."
Check out some shots of what's to come below and shop your favourites as they release in-store and online.