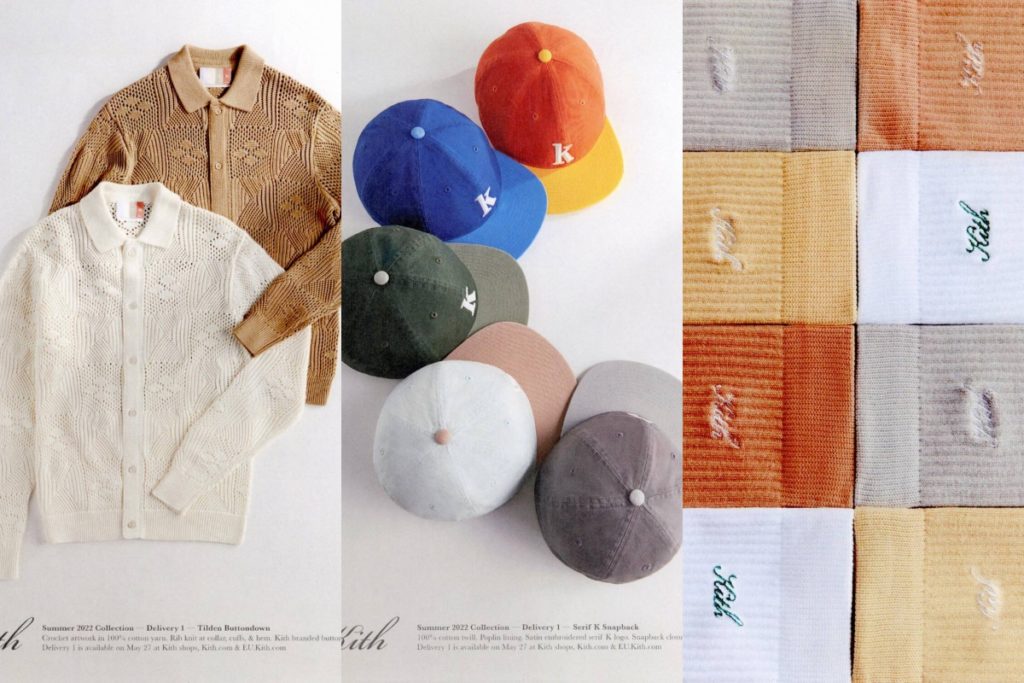 KITH has announced that they are set to release 'Delivery 1' of their new Summer 2022 collection, featuring a range of garments and accessories.
Coming off the back of their recently announced collaboration with Birkenstock, KITH continues to roll out its efforts for the Summer 2022 season, unveiling a wide array of branded shirts, jackets, shorts, knitwear, tracksuits, hats, sunglasses, totes, and socks. Featuring a selection of neutral pieces with splashes of summer colours, the standouts from the soon-to-release range include a blue patchwork summer jacket, a white knit button-up cardigan, a pair of multi-grey KITH branded swim shorts, as well as a yellow and orange 'K' embroidered hat.
Check out imagery of the collection below, which is set to release via the KITH website on May 27th.