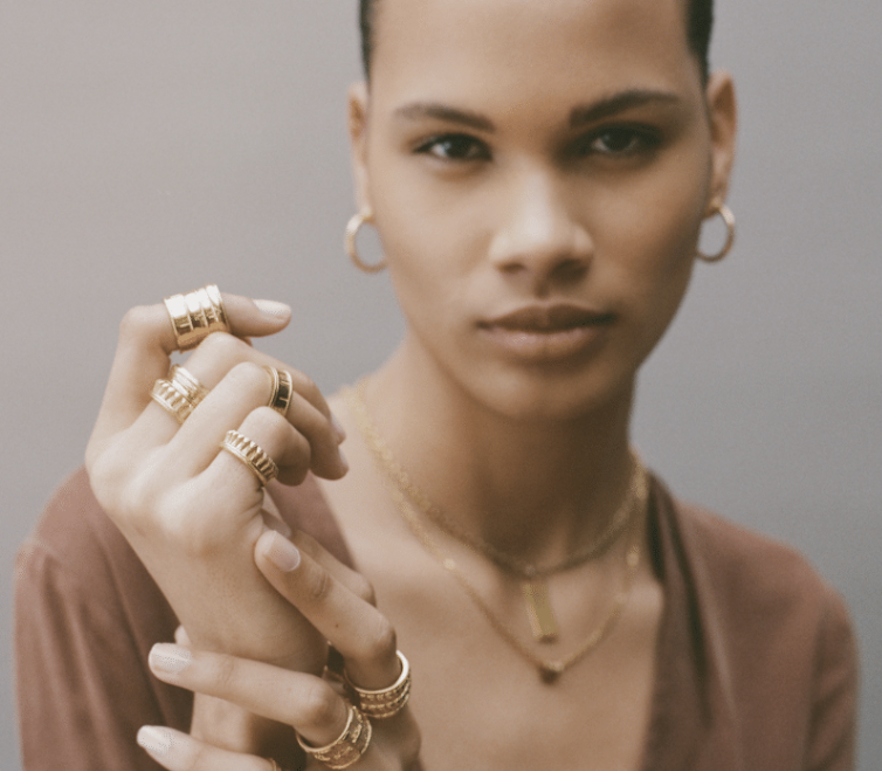 Focusing her design language on ancient architecture in order to bring forth accessible art, London-based jewellery designer Ruth Aymer presents a strong design aesthetic through her West African heritage for her own label's first collection. Aymer uses her Afro-Caribbean roots and the historical significance of jewellery in that culture being worn as regalia (emblems of royalty) with cleansing properties to honour the influence the world around us has on how we choose to adorn ourselves.
With this brand ethos, Aymer Maria's debut collection PILASTRO uses references from structures found in ancient Greco-Roman Classical architecture. The primary source of inspiration is the columns designed by an Italian Renaissance architect, Palladio, that Aymer reimagines with her distinctive design language. The result is a 20-piece capsule consisting of rings, pendants and earrings in recycled gold or silver that display distinguishable elements of beautiful ancient architecture all whilst using harm-free materials to take a stance on ethical production practices.
Check out the lookbook for the collection below.
PHOTO CREDIT: @AYMERMARIA