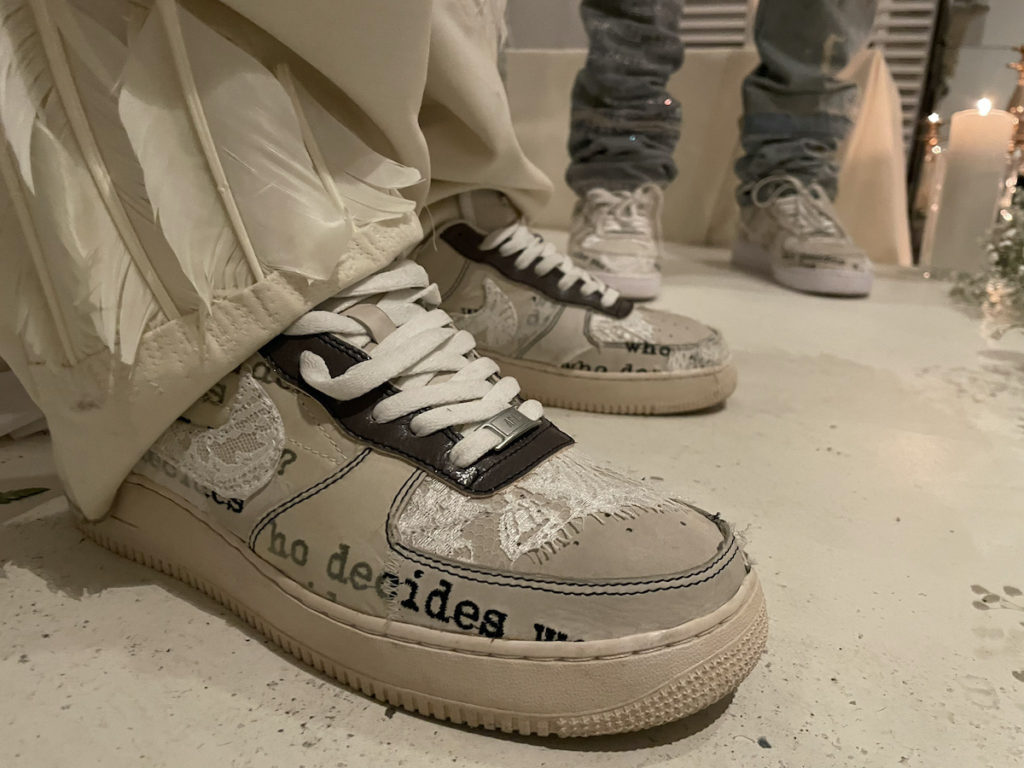 After recently unveiling a potential all-denim Who Decides War x Nike Air Force 1, brand co-owner Ev Bravado debuted two new Nike sneakers at his recent New York Fashion Week runway event.
Just this week, Ev Bravado debuted a new pair of all-denim Nike Air Force 1s in a darkened blue colourway, with Who Decides War's New York Fashion Week runway event unveiling a white iteration of the Air Force 1 as well, in addition to a brand new and unseen pair.
This white iteration came in a distressed white and aged cream denim that included tearaway pieces, mimicking the prior mentioned Air Force 1 in the blue denim colourway. As this shoe was paired with a multitude of runway looks, it may well be the case that we get to see these kicks available to the public sooner rather than later. Even more excitingly, Who Decides War and Nike look set to collaborate on another model, with the Air Max Dawn getting a similar all-white and aged cream colour make-over. The one-of-one shoe was also adorned with metallic brass skulls along the outer Nike tick, giving the shoe a more sinister twist.
Take a look at the selection of sneakers below and comment below what you think.