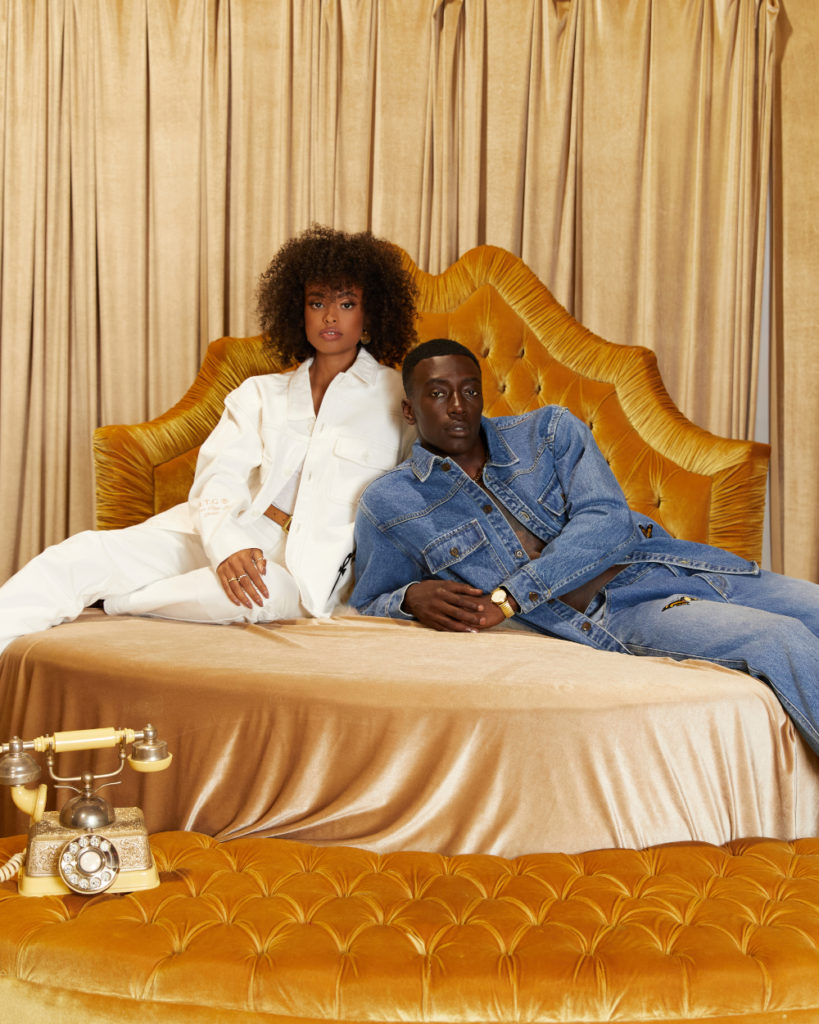 Honor The Gift Founder and Designer Russell Westbrook has looked towards the inner city to inspire his Autumn 2021 collection. Calling it his first home, the collection is based around his upbringing in Los Angeles, the Californian city where he now plays professional basketball for the Los Angeles Lakers.
A highly personal collection, a statement by the brand described it as, "The soul of Russell Westbrook's upbringing." It is fueled by the soulful music that he experienced growing up and the sacrifices and commitment that has helped him. This story is told through a young couple who wear the nostalgia ridden garments inside a brown-hued home.
The largest collection from the brand to date, the clothing includes the label's signature graphic t-shirts and hoodies which feature lightly distressed graphics and patchwork detailing as a reference to its vintage inspiration. It also sees the brand experiment with a knitted short sleeve shirt and homeware in the form of a throw blanket.
Check out the Honor The Gift Autumn 2021 collection, titled "Inner City Love", below. Also, be sure to check the brand's website when it releases on October 1 for menswear and November 1 for Women and Kids.
PHOTO CREDIT: Honor The Gift